***This post was contributed and may contain affiliate links.
Entrepreneurship can be one of the most exciting and rewarding career moves a woman can make. However, it can also be one of the most challenging things to pull off successfully. There are some savvy things you must get under your belt if you want to make a name for yourself in business. Having the right tools, resources, and contacts is a must. 
One thing you should know: some of the world's most successful entrepreneurs failed many times before they had a successful business. If these giants in their respective industries failed several times, chances are, you will need some time to get it right. Along with that brilliant biz idea of yours, here are 6 musts for the aspiring entrepreneur.
Aspiring Entrepreneur Must #1: Quality Image and Attire
Your business image is an important opportunity for you to express yourself and your style. After all, your business is merely an extension of your personality and passions. Your reputation, standards, and image will follow you wherever you go. The way you look will be remembered… just remember that works for positive and negative. Personally, I want to be remembered for my cool, pulled-together look not for being a hot mess.
When it comes to looking the part, make sure you wear something that defines who you are. Not comfortable in a suit? Don't wear it. Prefer jeans? Then wear them if they are appropriate for your type of business. I have been known to wear both. Since I am an author and coach, most of what I do is online. I can put out whatever image I choose and change clothes when I want. Be yourself but amp it up just a tad to be memorable. 
Aspiring Entrepreneur Must #2: Professional Contacts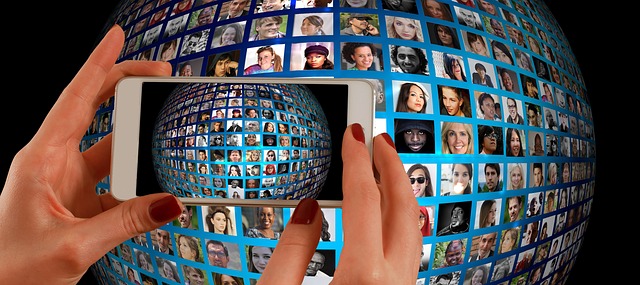 Network, network, then network some more. Until your social media contacts have filled or your sim card has reached its cap, you can still have more contacts and potential clients. Don't count out the people you do business with either. That florist down the street, the coffee shop owner, the butcher at the supermarket, or the mechanic that fixed your car are all contacts that could lead to your next sale or client. Stay loyal to businesses that you like and that are quality. Using companies like Pirtek that have contacts with many other businesses will pay off for you in the long run. I've had so much success with referrals and recommendations from companies such as this.
Aspiring Entrepreneur Must #3: A Blog
Your clients, customers, and followers want to keep up with your business and its growth. Writing a daily or weekly blog is your connection to everyone all at once. You don't have time to personally call or sit down with all of your customers. Sharing your funny stories and interesting events with your followers is a perfect way to keep them up-to-date about new products and services. It also keeps you in their mind and way more likely to patronize your business again.
Running a blog takes a little time and some planning, but it's well worth it. The best and easiest way to get started is to include one on your company website. If you had a web developer or graphic designer create one for you, ask them to add a blog to the site. If you are on your own, I recommend using one of many basic WordPress templates to start with. I've been blogging for almost 10 years and it has strengthened my following and even helped me to build my credibility and expertise in my industry. 
Aspiring Entrepreneur Must #4: A Rival Or Idol
A little competition never hurt anyone…friendly competition that is. When I say "rival" I mean another business that is already successful at what you are doing. Let this business be an inspiration to you.  I understand that the competition can, and will, take some of your business. That said, I also understand that there is such a thing as ideal clients.
The people that that other business serves may not actually be your ideal clients. So, they haven't really taken anything from you. Having a rival, however, will motivate you to do better, push your business to new heights, and give you a greater desire to succeed.
Aspiring Entrepreneur Must #5:

 

A Friend
Entrepreneurs might be on their own for most of the time, but they need to have a special person in which to confide in. I don't know what I would do without my best friend. She is always there for me when I need to vent or just get some advice. And, I'm there for her as well. Having this person there in good and bad times is the kind of support you will need as an entrepreneur. Make sure you can trust him or her from the beginning, and make your relationship clear. 
Aspiring Entrepreneur Must #6: A Mentor
Entrepreneurs don't get too far without advice and support. If you don't have a mentor, get one. Additionally, you should be a mentor to someone else, as well. I am where I am today because of the mentors I have had and still have. They are a necessary part of growth and maturing as a businesswoman. You need to have one that you can go to for free and one or more that you can pay for.