***This post was contributed and may contain affiliate links.
Professionalism isn't only about your image but how people view you as a person and businesswoman. You want your colleagues, clients, boss, co-workers and followers to know that you're honest, reliable, hardworking, and trustworthy. While it's easier to cultivate a new image with a fresh set of onlookers, it's a little trickier to start over with people you know. However, it's not impossible. Check out my top 8 musts to cultivate your best professional image and reputation.
Your Best Professional Image and Reputation Must Do #1: Wear What's Appropriate
The way you dress and present yourself physically is one of the ways you will be judged at work or in business. People will expect you to dress a certain way in a professional setting, whether it's an office or a hospital. It's important that you know what's appropriate for your specific workplace or industry. The best way to master this is to first check your company's dress code if there is one. If there isn't one, take a look at what other people wear or ask your boss.
If you are in business for yourself, consider your industry and what persona you want to put out there. Line your personal image up with your brand and its message. Creatives, like artists and designers, can be more free with self-expression. However, if you are a teacher, coach, or some type of business consultant, you might want to stay more on the conservative side. It's still important to show your personality no matter what you do, though.
Your Best Professional Image and Reputation Must Do #2: Be Yourself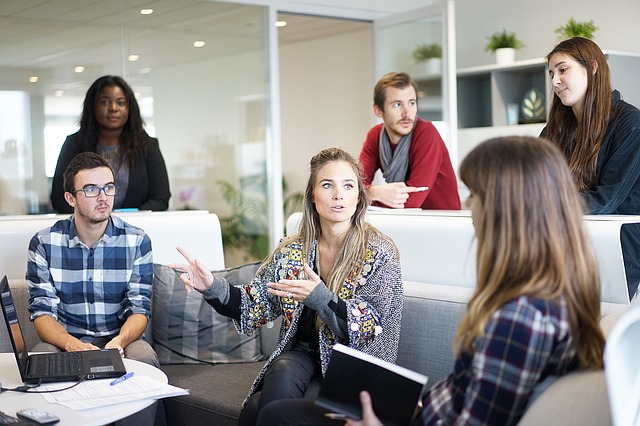 Even if you have strict rules about your biz or work attire, you can still inject fun, style, and personality into your wardrobe. Use accessories and your best colors to show off that brilliant personality of yours! And don't forget some killer shoes!
Even very specific uniforms like nursing scrubs can be lively and playful. I've seen some really interesting scrubs that are memorable. There are benefits to letting your personal style shine through. For one, it encourages branding and recognition. A sharp dresser sticks in people's mind. Above all, keep your uniform or business attire tailored, clean, and up to date always.
Your Best Professional Image and Reputation Must Do #3: Separate Personal and Professional
While everyone has a right to a private life, it's smart to keep your private and professional lives separate as much as possible. This means that you should be really careful about what you post on your social media accounts, as well as what you discuss with clients, co-workers, and even your boss. In other words, you don't want the weekend's frolicking to be a topic of office gossip on Monday morning. 
In my experience, it is also smart to have clear boundaries set with friends who are also a part of your professional network. This goes for workplace romances, too. Keep things discreet and professional while at work.
Your Best Professional Image and Reputation Must Do #4: Be Reliable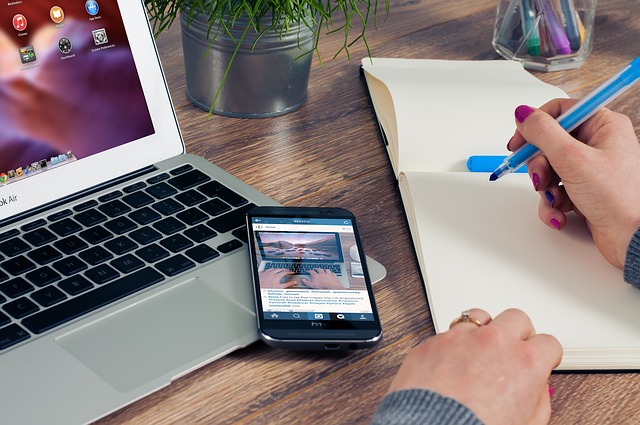 Being reliable is one of the most productive things you can do for your professional reputation. That said, make sure you strike a balance between being the go-to gal and people taking advantage of you. If you make a promise to someone, whether it's to meet a deadline or to help them out with something, make sure you follow through. Set clear boundaries with what you are willing to do for others at work or in business. Say no when you need to.
Your Best Professional Image and Reputation Must Do #5: Build a Respectable Network
Associating with the right people and organizations is an ideal way to get noticed in a professional capacity. Keeping to yourself isn't a great idea if you want to show that you're a team player and have professional cred. Build a network of other professionals and get involved with relevant organizations. Social media and networking spots like LinkedIn and Facebook are great for building a following and a pool of colleagues and potential clients. Or perhaps you could do volunteer work for a charity on the weekends. You can use your professional skills for good and meet others who do the same.
Your Best Professional Image and Reputation Must Do #6: Be a Problem Solver
Along with being reliable, you will want to be a problem solver on the job or in your business. Use your experience, skills, savvy communication, and your personality to find and execute solutions. If you don't, someone else will, and he or she will get the reward for it. Proactive people always shine the brightest. Every problem you solve or are a part of adds to your professional skill set and unique experience. These things add to your qualifications and credibility.
Your Best Professional Image and Reputation Must Do #7: Guard Your Work
Working environments can often be competitive. Don't be surprised if others try to take credit for your work, even bosses. Keep your important projects to yourself if you have someone nipping at your heels to get ahead of you. This goes for your business, too. Planning and development should remain private until you are ready to launch your new ideas. Only consult with trusted colleagues, partners and team members that have an equal commitment to the project.