There are many things to consider about building a home vs buying a fixer-upper. It's not always an easy decision, and there are pros and cons to each option. It could also boil down to what is available in your chosen area. Real estate inventory is somewhat slim right now in many areas of the US. In this case, building a home just might be the most viable option. This choice has so many variables, depending on your financial status, location, and needs. Take your time with this complex decision and do your research. Here are seven things to think about before making your final choice.
Consider Building a home VS Buying a fixer-upper.
Cost
One of the biggest considerations when deciding whether to buy an older home or build a new one is cost. Building a new home is usually more expensive up front than buying an existing one, but there are a few ways to offset that cost. If you're able to land a good deal on a piece of land, this can help reduce the overall cost of building a new home. And, if you're handy and willing to do some of the work yourself, you can save even more money.
On the other side, buying an existing fixer-upper allows you to invest in and work on your home over time, spreading out the cost over years. We live in an old Victorian home that needs a lot of work, but we knew that upfront. Watching it come to life has been such a joy!
Location
Another factor to consider about building a home vs buying a fixer-upper is location. If you have your heart set on a particular neighborhood or piece of property, that may influence your decision greatly, especially in a tight market. Homes in popular areas are selling quickly, leaving very little time to think and research. For this reason, you might want to jump on a property as quickly as possible if you love it. 
Builders tend to work closely with specific developments or sub-divisions. However, many build custom homes on land owned by their clients. This option is always there and could be the best one if you already own or have the option to purchase the land where you want to live.
Time
Building a new home takes time – usually anywhere from six to twelve months or more. So, if you need to move into a home quickly, buying an existing home is your best option. On the other hand, if you're not in a hurry, waiting could bring you your dream home!
Personalization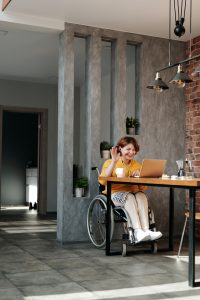 One of the benefits of building a home vs buying a fixer-upper is that you can personalize it to meet your space and usage needs. For example, if you need doorways to accommodate a wheelchair, you can have them designed that way. You get to choose everything from the floor plan to the paint colors to the fixtures and finishes. If you buy an existing home, you will have to do it yourself or hire a contractor. For smaller jobs in the Atlanta area, you can consider hiring help such as a handyman in Madison to make the changes after purchase. 
Maintenance
Another thing to consider is ongoing maintenance. An older home will likely require more upkeep than a newer one. For example, you may need a Level 2 Electrician to redo all the main connections just to make sure it's safe and to code. If you're not handy or don't have the time to do repairs and maintenance, buying a new home may be a better option for you.
Resale Value
Building a home vs buying a fixer-upper both have their benefits as far as resale. In general, newer homes have a higher resale value than older ones. That said, an older home that gets a complete remodel and update can be extremely coveted in the market. Many savvy home buyers love the character offered by a historical property as opposed to a cookie-cutter new build. That's why I bought my home. Resale value also depends on location in either case.
Warranties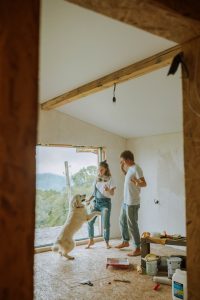 Warranties are also something to think about when deciding whether to buy an older home or build a new one. When you buy an existing home, it's usually "as-is." That means that any repairs or maintenance that needs to be done is your responsibility once you sign the contract. With a new home, on the other hand, you often get a warranty from the builder for things like defects in materials or workmanship. This gives you some peace of mind and protection for now and down the road.
Deciding to buy an older home or build a new one is a big one. There are pros and cons to each option, and it's important to weigh all of the factors before making a decision. These seven things are just some of the things to consider before making your choice. I recommend getting help from a quality real estate agent, building expert/contractor, and a financial planner to get the most thorough information.