As a business owner, you understand the importance of insurance and the risks involved with running a company. But what types of insurance do you need, and why? If you own a  small business, are the insurance needs the same? Do you need different types of insurance for your company than you would as an individual? These are all good questions that deserve good answers. I do recommend that you consult with an insurance specialist no matter what type or size of business you have or are opening. Various legal policies may not be obvious at first but could be crucial for protecting your company down the road. In the meantime, here are the basics of 8 types of insurance that your business could need and why.
Commercial Property Insurance
You need commercial property insurance if your company owns commercial real estate — including buildings, warehouses, office spaces, and other structures. This type of insurance covers the cost of repairing or replacing the structures in the event of a covered loss, such as fire, wind, hail, vandalism, or theft. Commercial property insurance also typically covers the added expenses incurred while the company is trying to recover from the loss. This could include the cost of renting a temporary space while the structures are being repaired or if they're beyond repair and must be replaced. 
This type of insurance covers the structures, not the contents within them. You may also want to consider additional coverage for valuable items you can't afford to replace if they are damaged or stolen during a covered loss.
Renter's Insurance
If you do not own the space in which you do business, it's then necessary for you to carry renter's insurance to cover your goods within the space. Most landlords will require this because it also covers their building should you or your employees be at fault for the damage.
Employee Benefits Insurance
Health and disability insurance are commonplace for employees, but make sure you have workers' compensation insurance. Workers' compensation insurance is required by law in most states. It covers costs related to job-related injuries, illnesses, and deaths. This is essential coverage because it applies to your employees even if they are not responsible for their injuries.
Commercial Liability Insurance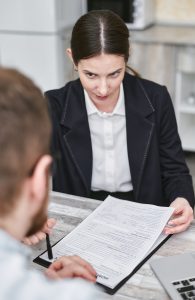 Businesses operating out of public spaces that have employees and visitors, as well as those that do work for others on their property need commercial liability insurance. Of course, the type and coverage will depend on the nature and risks of the business. For example, a massage therapist would require different insurance than a painter.
Liability insurance protects a company from legal liability for bodily injury, or property damage caused by you, your employees, contractors, or your products and services. To make a claim against your commercial general liability insurance, a plaintiff would have to prove that your negligence or wrongdoing was responsible for the loss they incurred. 
Liability coverage typically pays out after your company's other insurance policies have been exhausted. For example, if someone is injured because of your faulty product and they file a lawsuit, your commercial general liability coverage would pay for your defense lawyer and any resulting judgments or settlements. Getting as much liability insurance as you can afford is a good idea. Your business can't control the actions of others, and you don't want to be left without the coverage you need to protect yourself.
Product Liability Insurance
Product liability coverage specifically protects your company from product liability claims related to your products, including claims that products are defective. Product liability claims can be costly, especially if your products have been in the market for a long time, have been distributed to many customers, or are required to meet specific government standards. Without coverage, your company would be on the hook for the cost of defending against the claims. As well as any resulting judgments or settlements against the company. 
Product liability insurance typically covers the cost of defending against product liability claims and any resulting settlements or judgments against the company. It also can provide compensation for your company's losses, as well as pay for the added expenses involved while your company is defending the claims.
Computer/Data Loss Protection Insurance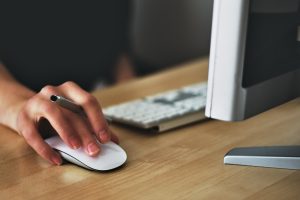 If your company relies on computers or data to operate its day-to-day business, you need computer/data loss protection insurance. This coverage protects against the cost of replacing or repairing damaged computer systems or data. Additionally, it pays employees while waiting for new systems to be installed and data restored. Computer/data loss coverage typically also covers the added expenses associated with keeping your business running smoothly while you're waiting for systems to be repaired. This can include hiring contractors to help with the work, renting space and equipment, hiring temporary workers, and other expenses. 
This type of insurance is essential if your company relies on computers or data to store customer information, trade secrets, proprietary formulas, or other sensitive information. Without it, a computer or data breach could put your company at risk for a data breach lawsuit.
Key Man Insurance
This coverage isn't just for executives. It's designed to protect your company and the people who work there when a key employee leaves or retires, or if they become disabled and can't work. Key man insurance is designed to help your company pay for the cost of replacing a vital employee and the added expenses incurred in the process. The insurance company may cover these costs as part of the policy. Or your company could purchase an additional policy to protect them. 
Beyond that, key man insurance also provides a financial safety net for your company's employees, as well as its customers, vendors, and suppliers, by covering the cost of replacing the work of the person who left. Without it, your company could struggle to keep up with business obligations if the person who was critical to the company's operations is no longer there to do the work.
Business Continuity Insurance
If your company relies on certain operations that must run uninterrupted for the company to function correctly, you need business continuity insurance. This type of coverage protects your company against the costs of providing temporary operations at a different location. And paying additional employees to work during the transition. 
Depending on the type of operation, the length of time it takes to set up temporarily, and the availability of employees, this could be a significant cost that would put a dent in your company's finances. Business continuity insurance typically covers the costs associated with setting up temporary operations, as well as the added expenses incurred while the transition is underway.