With Kori Kovacs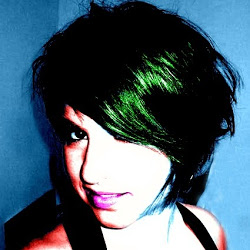 Out of all the body types out there, the Ravishing Rectangle posed the biggest challenge for me as a Blogger… and not because it's tough to define, but because you have so many choices!  Ravishing Rectangles are seen all over the runways these days… their tall lean bodies make one of the best choices for showing off the latest fashions!  Besides for just about every runway model out there, some other famous RRs include Cameron Diaz, Natalie Portman, Gwen Stefani, Hilary Duff, and Nicole Kidman.  You see them on the red carpet in some of the most beautiful pieces, and they always look feminine.  This is the biggest challenge for RRs… creating curves!
 Let's take a look at the Ravishing Rectangle's stats: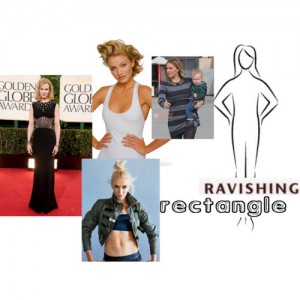 – Narrow and straight shoulders
– Little to no waist definition
– Narrow hips and flat-ish bottom
– Lean legs and small to medium chest
Now there are two different approaches to tackling this Body Enigma… You can choose to emphasize your gorgeous athletic build, or if you're feeling a little more feminine, you can create those curves by emphasizing your top and bottom half.  So I'll give you some tips for both!
If you are feeling the great shape you're Momma gave you…
DO choose long lean looks… like thigh skimming jackets, sheath dresses, empire waists and bootcut jeans
DO play with patterns…. you can wear them on either the top or bottom half… so have fun!
DON'T forget to get a great fitting bra… it's so important to provide support, even if you have a smaller chest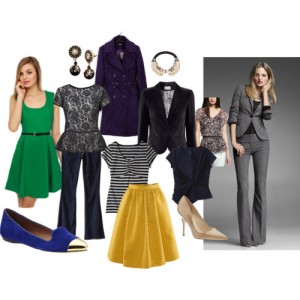 If you're looking to add a little more curves…
DO find jackets and dresses that nip in at the waist… it will create the illusion of a defined waist
DO emphasize your shoulders… shoulder pads, ruffles, and scoopnecks create a feminine look
DON'T wear baggy or loose fitting tops… you'll get lost in all that fabric!
DO use a belt cinched in at your waist… when paired with a ruffle top and a flared skirt… BAM! Instant waist definition.
Well Ravishing Rectangles, I've enjoyed sharing some great tips with you.  Next week, the next Enigma to break: the Irresistible Inverted Triangle!  Until then, keep smiling ladies… better than a million dollar diamond necklace! – TSP