***This post was a collaboration and may contain affiliate links.
Ahhh…the aging process. It's happening. And, it's happening for us all whether we like it or not. Unfortunately, some women panic and make bad decisions that have a negative impact on their lives, while others choose to lay down and give up on many of the things they embraced in their youth. But the aging process doesn't have to be bad. Instead, embrace it! Find what helps you to be yourself and live the most rebellicious life you can! Here are my best dos and don'ts of getting older!
Do Eat Healthy
Eating right is super important, no matter what our age. Our body needs certain nutrients so that it can function optimally. This is especially true as we age. To stave off all those nightmarish symptoms that don't have to be the norm, eat plenty of fresh vegetables, lean meats, quality fish, and fiber. 
Don't Continue To Eat As If You're In Your Twenties
Unfortunately, as we get older, our metabolism can slow down, as does our ability to process and digest food in general. That means you might find yourself putting on extra weight. So be mindful not to eat the way you did years ago. Smaller portions, as well as a change in the types of foods you eat may be in order. You can also look for ways to rev up your metabolism here www.health.com/health/gallery/0,,20306911,00.html
Don't Stop Thinking About Fashion
Just because you are older doesn't mean you should stop thinking about the clothes you wear. Even elderly and middle-aged ladies can be super fashionable and stylish (my nearly 50-year-old ass is proof of that!). If you need some inspiration, just look at Donatella Versace! There are lots of styles and trends that are well-suited for older ladies. Dark colors are very flattering, while bright shades can help brighten up your face and mental image of yourself. Be yourself and be tasteful, wearing what flatters your body at the age you are.
Do Keep In Touch With Friends and Family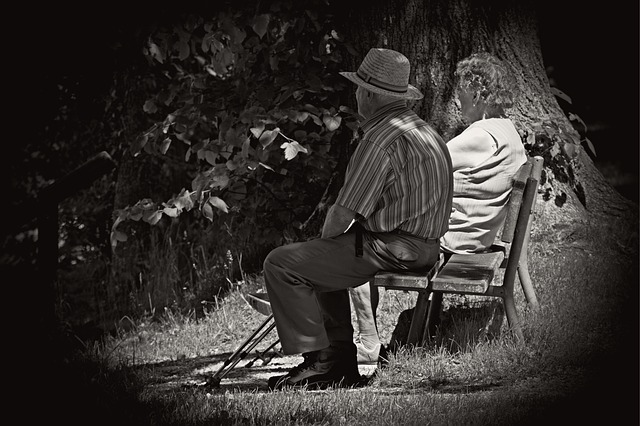 It's easy to lose touch with friends and as we get older. Age-related injury or illness can lead to isolation. Many elderly people admit that they get very lonely in their later years. I have a feeling this doesn't just happen overnight either. Consistent communication is the key to keeping in touch into your later years. Utilize the phone, internet, Skype, and other social media platforms to keep in touch with those that mean the most to you.
Don't Give Up On Your Skin
No woman wants to get wrinkles. But, unfortunately, they are inevitable. However, a good skin care regimen will keep you looking younger longer. I have taken care of my skin since I was in my early teens and am sooooo happy that I have. Now, in my middle years, I don't have the signs of aging that many women do at my age. If you haven't always used quality products on your skin, it's not too late to start. This is one area in which I am willing to invest a little more time and money. 
Do Treat Yourself To Specialized Skin Care
If you feel your skincare routine isn't quite up to scratch, you can always treat yourself to a cosmetic beauty treatment. Just visit your local dermatologist to speak about your options. There are many treatments that can help to reduce the appearance of wrinkles and age lines. Including skin peels, microdermabrasion, and facials. Some middle-aged women choose cosmetic surgery to stave off the signs of aging. Just make sure you do your research and be wise about your decisions to permanently alter your face or body. You can find out more at sites like www.davidhalpernmd.com/service/nose-surgery/
Don't Give Up On Exercise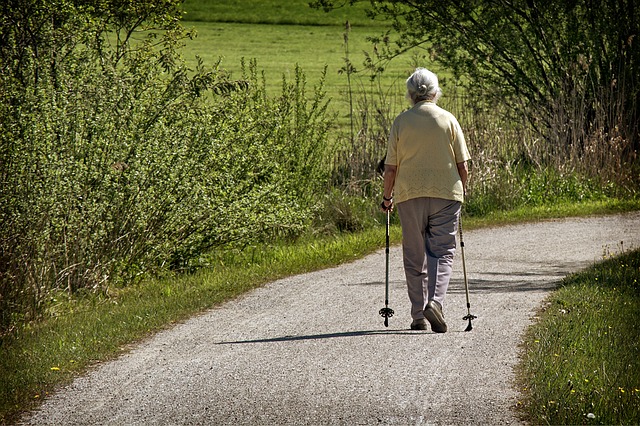 You will want to stay as active as possible as you get older. If you haven't led an active life, you might already be experiencing problems. Some women quit their exercise routine because it becomes too difficult. It's OK to lighten up a little as you age, but don't give up. You can still do the activity just pay attention to your body and make any adjustments you need to. If you aren't doing anything, it's a good time to start!
Do Take Up New Hobbies
No need to wait until retirement to take up some great hobbies! Keep your mind active and try to always learn new things when choosing recreational activities. Do what makes you happy and fits into your present lifestyle and physical capability. Choose one that is physically active and one that is quiet and takes more mental focus.
Don't Forget About Your Mind
As we age, our minds can change. Concentrating and processing information may become more difficult. Our memory can also slip as well. Doing mental puzzles like word searches and crosswords will help to keep your brain sharp. Personally, I love lumosity.com to challenge myself and my mental agility. Just do something regularly to promote brain health as you age.
Do Enjoy Getting Older
Getting older isn't just about protecting your body and mind against illnesses and diseases. You should also make sure you enjoy it as well! If you haven't knocked off much from your bucket list- or even made one- now is the time! So as you can see, getting older shouldn't be something that scares the hell out of you. The main thing to remember is to be yourself and do what makes you happy! 
**** This post is strictly informational and is not meant to replace the advice of your health care provider. Women's lifelink, it's owners, administrators, contributors, affiliates, vendors, authors and editors do not claim that this information will diagnose, treat, or improve any condition or disease.