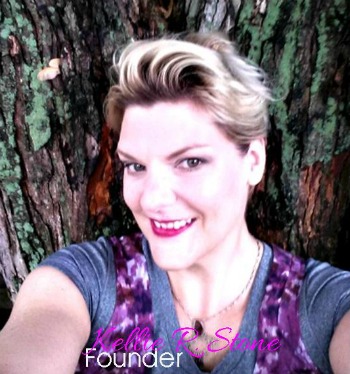 Before I get too far into this, I want to clear something up.  First, I need to address the fact I haven't posted for so long.  Well, honestly, I couldn't post.  I got a little lost and needed some time to heal and rest.  Truth is, I spent so much time helping others that I left myself behind, bleeding on the road.  Something I never want to do again.  I've missed being here.  I've missed sharing a part of myself with you.  But, I was hurting physically and emotionally and could no longer find the words.
It's been long enough, though.  I'm ready to share again, to help in any small way I can, to believe in you and me enough to keep this thing going. I'm doing a 180! If this site has ever helped you in the past, I'd appreciate any support you can give…a follow, a referral, a tweet, like, or just keep coming back yourself.  Thank you.  Now, on to the first article in a series called: How to Believe in Yourself!
Someone Worth Believing In
That's the real problem, isn't it?  Not that we can't believe in ourselves, but that we don't think we, in our present state, are worth believing in…at least part(s) of ourselves.  But, Kellie, we are upstanding, productive women of the world, right?  We couldn't possibly have that kind of self-esteem problem.  Hummpfff…think again, ladies.  I have had, and still do have, some self-esteem issues.  Yes, even as a life coach with all my self-help tools.  So, I know that most of you have some area(s) of your life that you feel inadequate in.  Even women who seem to have happy, well put together, confident lives are subject to issues with self-confidence and self-worth.
It's not hard to do, as we live in a world that, for the most part, sets frivolous, vane standards at best. The sooner we accept this fact, and deal with the problem…the real problem, the sooner we will get on with those dreams that never seem to come to pass. It's sort of like turning around to face the bitter cold wind when you'd rather shield yourself from its razor-like tendencies.  I'm exaggerating…a little.
You Can't DO Anything If YOU Don't Believe YOU Can!
 "Believe in love. Believe in magic. Hell, believe in Santa Claus. Believe in others. Believe in yourself. Believe in your dreams. If you don't, who will?" Jon Bon Jovi 
So, how does this lack of self-belief affect us?  It's a real sonofabitch!  It's our worst nightmare come true, really…that is if you consider never seeing your life goals and dreams manifest a nightmare.  Do you ever ask yourself why you can never seem to be the person you've always dreamed of or do the things you've always wanted to do?  I do…all the time.  And, you know what?  I know the answer.  Our only limitations are within our belief system.  Because, we will do exactly what we believe we can do in this life.  Think about it for a minute.  Good, bad, ugly, we are who and what we are because of what we've believed about ourselves and our lives.  Additionally, our actions (choices), thoughts, and words solidify those beliefs right before our eyes.  I haven't BELIEVED that I could write anything worth reading for the past six months…and, guess what?  I didn't.  What changed today?  I changed my belief about myself…to myself.  Let me explain…
There is a difference between a value based on the mirror (yourself)  and one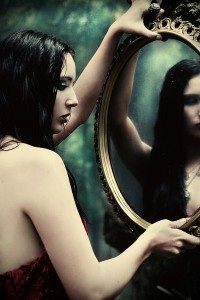 based on the world.  Here's the thing: If we never compare ourselves to others (the world), then we are always perfect.  There is no competition, no contest to win, no ladder to climb, no Joneses to outdo, no one to impress or win over.  It's just YOU.  It should always just be YOU.  This is a mega lesson to learn for each and every one of us in a hugely competitive world.  It doesn't mean that we shouldn't try to be our best or make self-improvements.  On the contrary, our best is the mirror in which we should peer when looking for a perfect image.  That is why today was the day.  I was ready to do my best again.  I was ready to believe in my present best self.  I will talk more about your "present" best in the next part.  Please read the WHOLE series, as you will get the most out of it! 
So, today, I encourage you to try this simple perspective change with something simple.  How about with a workout or your next blog post?
Believe in Yourself Actions
Locate yourself by looking in your mirror (at your present personal best) not at others'.
Know you have value no matter what…period!
Discover your special talents and gifts to share with the world (no comparing).
Be unique.
The value in you will attract the value in others who are supposed to be in your life.
Ground yourself with a soothing activity when you feel inadequate.  You may just be tired or overwhelmed.
Take some time to regroup or rethink a plan or project if needed.  Unless you put yourself in some kind of real contest, you're NOT in a competition with anyone else!  Take time to be who you are first.
Find love…OK, like (if that's all you can do) for your self-proclaimed inadequacies.  Just try.  Relax a little.  Most of the time when we believe someone is thinking negative about us, it's not the case.  We tend to make up stories about ourselves and others all the time…learned that one in therapy.
****Tell us about a time when you believed in yourself and accomplished something that amazed YOU.  Your comments are so valuable to the development of this site.  Something YOU say may be the thing that helps someone else.
BE YOU!