A few weeks back I introduced to you a healing modality that has changed my life and the lives of my clients. The Emotion Code
 is a energy/kinesiology based technique that helps you to release trapped emotions quickly and easily. I've practiced it on myself, my family and several clients, and it is nothing short of miraculous in its effectiveness. I'm writing about it again because I've now had some time to see just how much change has come about in my own life.
Physical Changes
My body has responded amazingly to the therapy, as I have more energy, my memory has improved, and most of the aches and pains have all but disappeared. I'm feeling less intensity and pain if and when I get any headaches.
Emotional Changes
Well, my relationships with my family are improving daily. My marriage went from being in a mudslide to optimistic reconnection (he has had some Emotion Code sessions too). I am generally calmer and am not worrying about anything. I'm much more able to live in the sweet, precious moments of my life. Even my therapist has noticed a change.
Spiritual Changes
I am connecting to God and the universe in a greater and more satisfying way. I'm seeing things differently and with more love and forgiveness. I am also more sensitive to the emotions of others. I have gained a deeper intuition that I can use for my work with women.
Energy Changes
I feel a greater energetic power flowing through me all the time. I am connecting to nature and other sentient beings with more ease. I've noticed that I am attracting people and circumstances that are of a higher vibration (this is awesome, BTW). New friends, business associates, clients, and helpful people are coming into my life daily.
Business Changes
My mailing list has more than doubled. All 3 of my Facebook fan pages have increased by at least a third. I have more than doubled my client appointments. The bank account is growing. I've received hundreds of dollars worth of free stuff for personal and business use. Women's LifeLink added several extremely awesome and influential contributors this month!
With all of the above you really can understand why I am so excited about The Emotion Code and what it can do for anyone. Yes, everyone needs this! Here is what a couple of my clients are saying about it…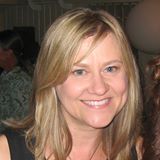 "I am beyond pleased with the creative coaching and emotion code clearing work Kellie Stone has provided. Two sessions in and I'm already seeing an improvement in creative blocks that have been in place for years. She really took the time to understand me as a person and was able to quickly assess how best to help me get clarity and direction in areas I've felt stuck. It is clear to me that Kellie has a genuine passion to help others find their purpose. I highly recommend Kellie and Journey to Purpose Coaching."    —Janet K.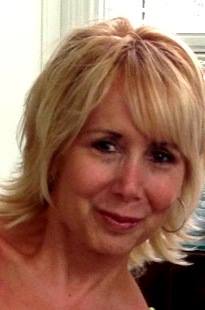 "Kellie is wise beyond the times. She's intuitive and compassionate. She thinks out of the box to great depths.Her Women's Life Link is an extraordinary example of her talent and her knowledge. Her life coaching is extremely helpful and she also did something called an Emotional Code healing to unblock certain emotions, both negative and those that were positive emotions, but blocked. That proved to be so helpful and enlightening as I feel I've been taken to the next level of my journey." —Sheri C.
There is nothing I want more in life than to help others be whole and happy, to fulfill their most high dreams and purpose. I know I have a gift for doing this and hope that you will respond to this amazing opportunity to change your life in every area. For more information about how you can receive free Emotion Code Sessions, go to the Journey to Purpose Coaching page or take the Trapped Emotion Quiz.
"When it comes to health, what our bodies can reveal to us is vastly more significant than what we ever know in our conscious minds." —Dr. Bradley Nelson, The Emotion Code
***This post is strictly informational and is not meant to diagnose or treat any illness or replace the advice of your health practitioner.