The world of business is hard to navigate no matter what size it is. Of course, a fortune 500 company has much more wiggle room and potential to recover from failure than a small garage-based startup. That said, they both do well to conform to the growing needs of the free market and upgrade with the times. However, this article focuses on the smaller end of that scale. Taking one day at a time is often the best way to develop a new business. But it's also a good idea to plan ahead, too. For this, many business owners find greater success with help in the following 3 areas.
Business Owners Find Greater Success with Help #1:
Direction and Projection
The first place in which many business owners turn to help is to plan a solid direction. Additionally, they also need to understand what potential their business has to make money and secure clients and customers. Even if you already know what you'd like to accomplish with your business, I recommend that you seriously consider getting a quality second opinion.
What's great about using consultants or business coaches is that you can glean from their experience and mistakes. This is one way to give yourself some peace of mind in areas you are not that good at. Things like marketing, accountancy, staffing, and branding can really trip up a new business owner. There are even consultants for more specific areas like doing trade shows and business events. In fact, exhibition sponsorship agents can help you produce the most effective and memorable organized event. Knowledge is power and, in the business world, it is like being a superhero. 
Business Owners Find Greater Success With Help #2:
Staffing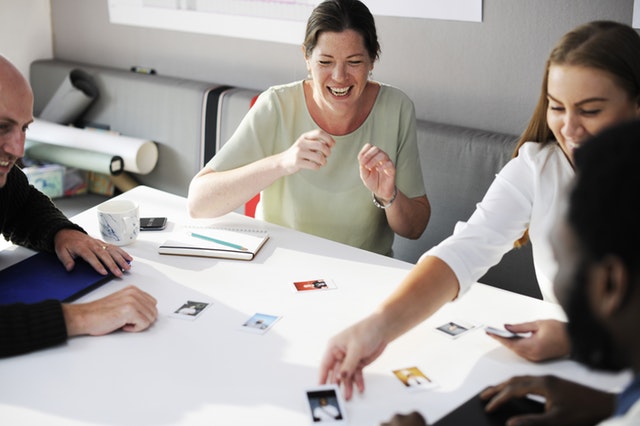 In the humble days of your business opening, you may not have the adequate staffing you need to stay effective. For that reason, it's important to seek help to find the workers you need. This could be permanent or temporary employees. And, offering friends and family the opportunity to help you with labor is great, but it may not be in your best interest for the long term. As an alternative to finding inexpensive laborers, consider apprenticeship programs. You could get the help you need in exchange for giving young people your time and experience. 
Successful businesses also use professional staffing companies or employment sites to find employees. Both of these methods can shave off hours of time of looking for the right person. Make sure you understand any fees or commissions involved with using a headhunter staffing agency.
Business Owners Find Greater Success With Help #3:
Identify Your Weaknesses
Successful business owners understand that they can't be great at everything. They know exactly what their weaknesses are and learn how to work around them. Asking for help and hiring someone for his or her expertise is commonplace. Furthermore, they ask their staff for their opinions, so they feel important and viable to the company's success.
Identifying weaknesses may not come easily to some business owners, however. In this case, they likely hire a business consultant or analyst to come in and find the problems. They will also help to solve the issues by offering tips and strategies to make things run more smoothly.
Asking for help may not always be easy, but it could be the best thing that ever happened to you and your business. Consultants, coaches, employees, and agencies are specialists that focus on specifics that you may not be able to. So, ask for help as soon as you need it. Not only will your business be better for it, but you'll be a better person.