Your wedding is among the most important events you'll experience in your life. You want it to be a reflection of you and your partner, as well as a day to joyfully celebrate your love with your favorite people. As with fashion, wedding trends change and evolve each year. However, one trend that seems to always attract free-spirited brides is the boho wedding. And, know this, you can translate that cool, hippie vibe to the details of your wedding. Here are several musts for a badass boho wedding!
Badass Boho Wedding#1:
The Basics
Boho is short for Bohemian, in case you didn't know. This has filtered into our society as meaning unconventional and alternative. The concept of a boho wedding is basically free-spirited and without the customary restraints. While most traditional brides might opt for all the classic bells and whistles, the boho bride will do the opposite.
When designing your boho wedding, think non-conformist. A lot of boho brides and grooms design and create their own wedding décor, dresses, and cakes, making it completely unique and personal. A boho wedding can also include vintage elements, nature themes, vibrant fabrics, and even animals.
Badass Boho Wedding #2:

The

 

Attire and Personal Bridal Look
The beauty of a boho wedding is that it can often be less expensive than the standard wedding. One reason is that the boho style does not lend itself to "brand new" anything. Boho brides find a vintage dress and flow with the one-of-a-kind vibe this creates.
Andrea Freeman of Andrea Freeman Events explains that "Fabrics such as lace and organza are always a wonderful choice for a boho bride's dress, while grooms can wear anything from khakis and a white shirt to a simple linen suit". For hair and makeup, opt for an elegantly effortless vibe. Keep it natural and youthful. Incorporating a simple floral piece or vintage hair clip could tie your look together and even take care of your "something borrowed" as well!
Badass Boho Wedding #3:

The Décor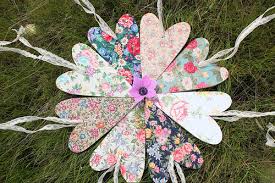 Eclectic decor is a must for a boho wedding. In fact, the only way the various elements match is that they don't. Mix and match colors, patterns, and flowers at the ceremony, on reception tables, and all other décor elements. The more you stick to this "unruly" rule, the more authentic the Bohemian vibe will be.
"Think bouquets of grass and garden roses arranged to look as if they were just picked and bunched together with a thick satin ribbon bow," BloomNation.com florist Lori Carrillo-Young says. "For centerpieces, a collection of bottles in different shapes and sizes filled with grasses, fern leaves and garden roses, including the rosebuds, would work well." Putting emphasis on nature-inspired elements feels boho but can also include elements of Morocco, India, vintage, hippie or beatnik influences.
Badass Boho Wedding #4:

The Venue
Your venue is a key part of creating your badass boho wedding. Consider a rustic barn, big white marquees or tepees, or even a special outdoor place you both love. Many couples with the boho style get married in fields, woods, beaches and cliff tops. If you dream it, it can happen.
Honestly, however, finding and securing the perfect venue is one of the most difficult things to do as you plan your wedding. For this part, you may need a pro wedding planner like those at UK Wedding Savings. They can help with the budget, event coordination, and even accommodations for your quests. I recommend seeking out a pro if you get stuck and cannot find what you're looking for. Remember, hiring help doesn't make it any less boho or unique to you. Quality wedding professionals know exactly how to bring out your personal style and create a day to remember.
Badass Boho Wedding #5:
The Catering
Going local with your venue and catering is the current boho wedding trend. Consider hiring a local restaurant that uses food from an urban garden. Or how about a pub or brewhouse to cater your event? Celebrity event designer Brett Galley says, "Sticking to their carefree vibe, they're doing away with the strict portion controlled servings and opting for caterers that offer a buffet style set up of locally grown, homestyle type food," she says. "Couples are also doing casual outdoor roasts and BBQ style receptions."
Of course, these are only a few suggestions for a boho style wedding, but I recommend doing more research to find exactly the vibe you're looking for. Remember to be yourself throughout the process, and don't let anyone tell you something is not possible or wrong for a wedding. Boho is about you and your easy-going spirit!