Medical establishments and other types of wellness practices operate in a competitive environment, just like any other for-profit business. For that reason, they need robust processes that enable them to serve their patients well. If they don't, they risk giving them a reason to search elsewhere for quality care. If you are in a medical profession and own your own practice, consider how you would want to be treated by other professionals.
Often small changes in how you operate can make a considerable difference in the patient experience. Here are some out-of-the-box ideas to better serve those who trust in your care, whether you have a medical/dental practice or are serving in some other way that affects health and wellness.
Cut the Bureaucracy and Make Things Easier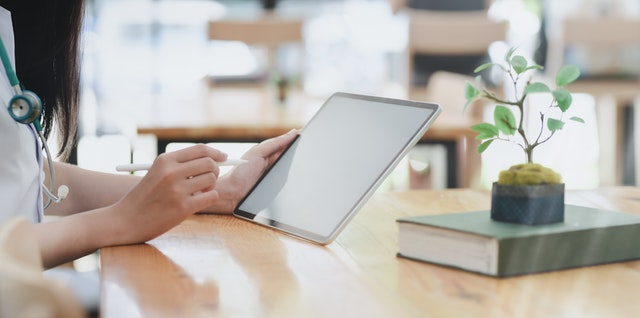 Medical establishments have a habit of creating bureaucracies to manage patient paperwork. But the evidence from the field suggests that they don't actually enjoy this side of the service. Patients want to approach your reception staff and feel important and cared for. They want to be known and feel listened to without having to reshare vital information every time they visit.
Fortunately, you can improve your systems using outsourced IT, such as Pact-One Solutions. The idea here is to integrate your computer systems so that they suit the needs of your practice. You can, for instance, create networks that allow staff members to access patient information, no matter where they are, and call up relevant data in a flash. This will reduce wait times and unnecessary paperwork.
Make Your Patients/Clients Feel Important
Patients/clients are often in a vulnerable position when they visit you. If they have a serious ailment or are in pain, they can be nervous and uncomfortable. Making them feel important, however, can dramatically change the way that they see their situation. This starts as soon as each one of them comes through the door. Is your waiting room comfortable for those who might be in pain, have migraine, or have children? If not, change it so it accommodates these issues. I know I can't stand it when I visit a doctor's office with a headache and the lights are blaring.
Check whether they're comfortable or if they need a drink. Apologize if they've had to wait. And generally, do whatever you can to put them in the driver's seat. Remember, you work for them and not the other way around. Doing this improves rapport and makes your relationship more successful.
Put Effort Into Your Office Decor and Atmosphere
While your waiting area might just seem like a place to keep patients out of the way as they await treatment, do consider it more than that. Some of those people in the waiting room aren't looking forward to what's about to come next. For that reason, the waiting room environment needs to be as pleasant as possible.
Nobody wants to sit in a drab, uncomfortable room with no color or pictures on the walls. Instead, they want to feel engaged, at peace, and as though there has been an effort made for them. If your office's decor is out-dated, consider freshening things up with some paint, new art, and some soothing elements like aromatherapy, a water feature, and soft lighting. Offer something to do while they wait, as well. Magazines, TV, music, and interesting brochures are perfect for mild entertainment.
Slash Your Wait Times
Waiting weeks or even months to get into a specialist when you have a health problem isn't acceptable in my book. After all, they are making an appointment because they need answers, help, and relief. I know busy doctors and practitioners can only do so much in a day, however, try to find a way to serve patients and clients more efficiently.
Cutting your wait times is possible, but it requires flexible scheduling. Ideally, you want a system that allows you to put in one patient when another cancels. You also need a system that reflects the type of treatment and the level of priority a particular individual needs. That way, the more urgent patients aren't left to wait as long.
Telemedicine has also been rising in popularity as of late. This may not be a bad idea to implement more in the future. Consider all of your options for treating patients with care and efficiency.