You have always had a creative mind that needs put to use on a regular basis. The problem comes when you don't have time to exercise this artistic side of your brain. As you may have discovered, owning a business can reduce creative energy and time and make it challenging to find. Perhaps you've even lost your drive and motivation for the business itself. When it comes to rediscovering your creative groove, there are a handful of methods that help to get the ball rolling. Freeing up the mental space for you to get creative again is easy, as long as you are willing to make time and change up a few current habits. Let's take a look at some ways to be more creative in business.
Become More Efficient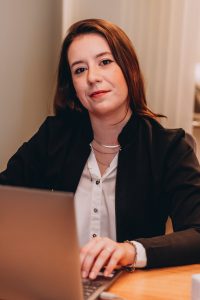 If you don't have time or energy left at the end of your work day, you will likely not have time to get creative and playful within your business. Improving the overall efficiency of your day-to-day systems and processes will help you to carve out more time and energy. Looking into options such as zbrains.net will help to increase efficiency and drive revenue through technology. Once you have completely honed in on any issues and the best systems to resolve them, your business will run more smoothly. 
Delegate Admin Tasks
Administrative duties within your business can be monotonous, draining, and time-consuming, but they have got to be done. When you fail to prioritize daily admin the rest of your business won't run as smoothly as you would like it to, creating stress and a need for you to do more. This is why delegating some of your administrative tasks to an external source or a fully trained employee might be a good solution.  Delegating admin tasks frees up the capacity for more creativity and might give you a new perspective.
Take Breaks and Get Outside
Going outside is one of the most effective ways to get your creative juices flowing. I'm actually sitting on my porch as I'm writing this! Though you might now be able to get away completely, do what you can to give your mind a break. Being fully present in nature and taking a break from your screen or laptop inside is the best way to reset. However, even looking at pictures of nature has been found to help bring a whole host of positive feelings and creative thoughts.
Don't Force Creativity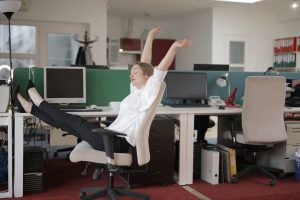 If you're struggling to get your creativity flowing, stop overthinking the process and allow it to come naturally. Try to carry out a mundane task to distract you from any worries. Sometimes, not focusing on creative things brings about the organic creativity that ends up being the most spectacular! Also, remember that to be yourself in all things that you do is naturally going to produce creative work. It doesn't have to look a certain way to be creative. You are creative!
When you're working in a creative industry or trying to run a business, it's important to give yourself time and space for your ideas to flourish. Allow yourself plenty of breaks, don't force the process of creativity, and most of all, make sure your business is running in the most efficient way possible. As soon as your workload is lessened, you will be able to have that creative time you deserve.