Some women believe that in order to improve their homes, they have to start some huge expensive projects. The truth is there are some simple ways to improve your home without breaking the bank. When I say simple, don't think you won't have to invest some time, energy, and maybe a little money. I recommend that you take one thing at a time and plan these small projects over the course of a couple of months. 
Do Some DIY Projects
Do it yourself projects can be anything from fixing some loose shutters to renovating an outdated bathroom. Of course, what you do yourself will depend on your skills and the resources you have. There are obviously projects that will take longer and cost more. Walk through your home and yard and make a list of things you'd like to do and prioritize them.
If you are tight on money, stick to minor repairs and upgrades that are inexpensive like painting an accent wall or planting some flowers. Your home's curb appeal and comfort can be improved with simple tasks that you can do yourself.  
Make a list of all the little DIY things that you want to complete, and then get to work, making them a reality. Once you have started ticking these items off your list, you are going to feel great. You will notice that your home starts to look a little better after you make each of these improvements, so you can give yourself a pat on the back!
Make It More Eco-Friendly
Being mindful of the environment is a responsible and caring way to live. Fortunately, we can make our homes more eco-friendly by doing some simple things. For example, you can add plants and flowers to your yard that help butterflies and bees survive and thrive. You can also add a tank to your garden to catch the rainwater and use this for various things around the house. Check out different tank prices online, and you can find the best one to suit your needs at the best possible price. 
There are other things you can do that help the environment, but they will require a larger investment. Adding solar panels, energy-efficient appliances, and using non-toxic flooring, paint, and other products are all fabulous ways to care for the environment and your health at the same time.
Fix Up the Yard and Clean Out the Gutters
Doing more than a quick trim of the grass will help you to take pride in your property. Work on trimming overgrown trees and pulling weeds for a clean and maintained look. Additionally, clean out your gutters at least once a year. It usually gets full after leaves fall, so pre-winter is a good time to attack this one. Once you start clearing them regularly, they won't get clogged and harbor as much mold and smelly waste.
Check On Your Roof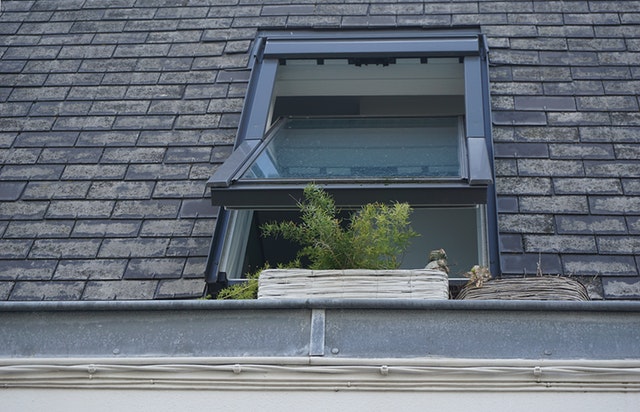 Your roof is one of the most important parts of your home, and, yet, a lot of homeowners forget about it. Your roof has got to be checked at least once every six months for cracks or leaks. If your roof is exposed in the slightest way, your home is vulnerable to all of the elements, which could end up causing water damage and mold. If you don't know what you are looking for or feel uncomfortable on the roof, I recommend hiring a professional roofing company to check it out for you regularly. 
Fill In Cracks and Holes in Walls
Holes around your home are common and perfectly normal. However, letting cracks and larger, noticeable holes stay can take away from the aesthetics of your home. You can easier fix smaller holes with spackling and a putty knife. For larger cracks and imperfections, you may have to use other methods. Fortunately, you should be able to find tutorials online to help you do it correctly.