Change is inevitable in society, both in personal life and the business world. There is constant innovation of new technologies by the day. This fact creates a need to flow with the trends and market shifts in business. Truthfully, the adaptation and diversification is quickly changing the business environment.
One trend is product diversification that intails any modification or augmentation of a business's existing product portfolio to boost revenues. The main goal of business diversification is to increase productivity and promote higher revenues, whether through the introduction of unique products and services or the expansion into new markets. The following reasons illustrate why diversification is important for your business and how you can undertake it.
Importance of Product Diversification
Increase your Revenue Streams
As a business owner, it's significantly positive to have a variety of income sources . It helps to build on your best-selling items while introducing innovative ones over time.
Survival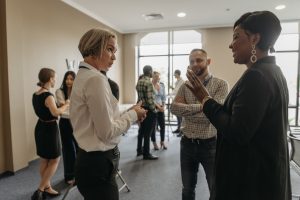 Diversification is sometimes solely motivated by the need to stay afloat. Furthermore, businesses can be shattered by personal and global upheavals unexpectedly. Do also consider that your present money-making products and services may become obsolete over time.
By devising multiple sources of income, you can shield your business from instability, market dynamics and economic fluctuations. However, it requires a foresight mindset and willingness to change.
Increase Your Customer Base
Apart from shielding your business from market uncertainties, diversification enables your business to increase sales to existing customers, gain new ones, and enter new markets by adding more merchandise and services to your business.
Types of Diversification Strategies
Concentric Diversification
Concentric diversification entails introducing new commodities with notable similarities with the existing goods and services line. For example, a rotary switches company can diversify by producing miniature push button switches. This concept, of course, can be carried out for just about any type of business.
Horizontal Diversification
Horizontal diversification entails adding new products unrelated to the existing ones that will attract and resonate with the current clients. Apple's growth from producing computers to iPhone, tablets, and mp3 players is a notable example of horizontal diversification.
Conglomerate Diversification
Conglomerate diversification entails adding new products or services that share no similarities to the existing commodities and services lines. An excellent example is Amazon conglomerate diversification, which has grown from selling books to selling products that are unrelated.
Things to Consider When Diversifying Your Products
Strengths and Objectives
Before you decide to diversify your products, clearly define your goals surrounding this endeavour. For example, are you diversifying to protect your business or compete with other businesses? Are you diversifying to explore new markets by offering new commodities? Answers to these queries will serve as the basic principle for your approach. Do also assess the business's exceptional strengths before seeking diversification. It would be best to ascertain what makes your business stand out from its competitors and how to exploit that.
Research
Another thing to do before diversifying is to conduct extensive research to comprehend the market requirements. Spot the prospective competitors and explore their valuations and product supply while contemplating diversification.
Strategize, Budget, and Evaluate Resources
Product diversification can be expensive. To properly budget, you must first evaluate your production and marketing team. Next, you need to ascertain if your team has the expertise and capacity to create the product, improve productivity and meet your sales target.
Conclusion
Product diversification can be an arduous experience, but your business can reap its benefits without experiencing difficulties with the appropriate planning and implementation. By diversifying your business by developing new revenue sources, you will maximise your profits.