Feature Photo from blog.templatemonster.com
Photo #2 by Contributing Photographer Whitebook
Welcome to A New You In 31 Days! Today, we hear from our wonderful author of The Mind Chronicles (a candid look into the mind and life of someone with Borderline Personality Disorder). Angela shares an interesting encounter with the popular social media site, Facebook® and gives some tips to make it more positive and healthful for us all. Please share your thoughts and goals for this inspiring month in the comments below. 
♥Kellie
I recently deactivated my Facebook® account for a couple months and, after the initial shock of not having a news feed to scroll through passed, I realized I was experiencing some crazy emotions. I was sad, missing all my daily interactions.  I was lonely, lonelier than I had ever been in the past.  My phone was extra quiet.  Those I reached out to gave me a hard time about deactivating.  I was frustrated!
Studies have shown that emotions like jealousy, social tension, isolation and depression can be associated with using social media like Facebook®.  Sites that were designed to bring people together have possibly done the opposite.  Many popular gathering sites have become breeding grounds for narcissistic pandemics with increased social competition that can negatively effect its users with low self image.
Of course, many argue against this potential negative side-effect of social media and its validity because most have positive experiences and love the advantages that are hard to deny:
Facebook® is the #1 networking site with over 1.3 billion active users
Connecting with old and new friends
Easy community interaction and involvement
There are many different types of social media sites to fit individual style and needs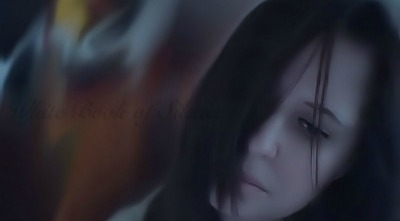 However, could the good be outweighed by the negative:
Time Consuming
Addicting
Incorrect Algorithm Data
Lack of Privacy
Massive Surveillance
Cyber Bullying
Hurt Feelings
A study from the University of Michigan shows a direct connection between the time spent on Facebook® and feelings of depression and inadequacy.  The most common emotion conveyed in the survey was envy.  Facebook® seems to be just the place where users can endlessly compare themselves to their peers and their altered photos, exaggerated achievements, and plagiarized remarks. Some may actually enjoy this digital dance but, sadly, there are some who suffer from it.
Sensitive individuals, as well as those who have emotional or mental conditions, should carefully consider social media involvement and be selective about the information they expose themselves to, especially in times of stress or emotional need.  This should also apply to posting.  Replies are not always kind and could trigger a significant emotional response.  And though this advice is a must for the emotionally sensitive, I highly recommend it for everyone. I've included some suggestions below to help you set social media boundaries for yourself.
Limit your social media time or do a "Facebook® Fast." Spending time away from it will give you insight about how it affects your mood.
Use social media as a place to give, share and help others rather than compete and challenge.  Add value to others lives; this focus brings value to your life as well.
Try not to use it as a word-vomit bucket to vent, whine or argue (even I am guilty of this).  It is enough to simply be who you are and share with consideration of others. We are all equals; our differences  make us individuals and special.
Spend more time being physically with friends and family. Remember,  real life encounters are more "what you see is what you get."
People need people!  We require social support systems and personal engagement.  You would think that social network tools with 1.3 billion members like Facebook® would be enough to satisfy even the most extroverted people; however, digital interaction doesn't even come close to the benefits of being face to face. Pick up the phone.  Call that friend whose voice you haven't heard in months.  Plan an outing or even a group vacation.  Reach out and remind your loved ones that you are there!  It's hard to know what is real on the internet.
"The price of being a sheep is boredom. The price of being a wolf is loneliness.  Choose one or the other with great care."  ~Hugh Macleod
A New You In 31 Days Challenge!
Join us for a month of inspiring articles filled with self-improvement tips, stories, and practical steps you can take today! We encourage your participation in the challenge. You will receive some wonderful support and will even make some new friends if you desire to. Leave your goals, progress, and questions in the comments each day to be entered to win a fabulous surprise prize at the end of the month. If you want to go back and check out the previous posts, you will find them all on the home page. Good luck to you all in your "new you" endeavors and in the contest!