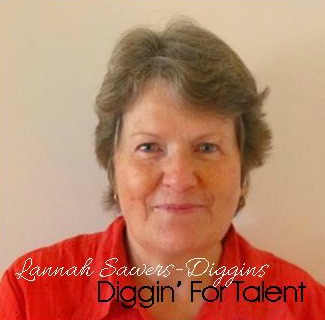 PLEASE WELCOME THE MULTI-TALENTED MADELINE MCQUEEN 
Madeline McQueen, UK actor, model, dancer, film & stage crew and photographer,  is another picture of true inspiration in that she has overcome adversity (bullying) to reach the lofty heights for which she, too, seems destined.
Madeline felt she had a normal, happy childhood, friends with everyone in school along with other children, until the day she changed her mind about something.  At the age of four or five she went to play a game of football with her friends, but then changed her mind and chose to go out with her family instead.  And what's wrong with that?  Everything, to some of those "friends," it seemed.   After that some of those so called friends got angry and turned all the other children against her, gradually taking all her friends away. Sadly, she then endured a year or two of bullying by her former friends until finally changing schools.
Left with only two true friends and a third who switched to bullying to be popular, Madeline had trouble knowing who to trust.  Although she cannot actually remember details, she has been told that boys used to drag her into their toilets for fun. She adds that one of the reasons she lacked and still does lack self-confidence is early on in the bullying, the teacher rarely intervened.  If she answered a question incorrectly, the other children would laugh at her; unbelievably, the teacher would sometimes join in.  But she held on and didn't cry even though she desperately wanted to. Even the "helper," who was allocated to her because she was struggling in class, yelled at her because she coloured a picture in a way the helper didn't like.  "I remember her scaring me and saying 'you ruined this picture' and other things.  To a five year old, that can be scary."
Madeline was one of the braver victims who did mention the abuse to her parents who, in turn, felt they had had enough and confronted the principal.  And the reaction?  "Boys will be boys."  The response, not good enough for Madeline's father, caused him to nearly jump across the principal's desk to hit him.
At age six, she changed schools, but the bullying continued.   "I was shocked when I went to senior school in year 8, one of the main bullies from when I was very young had exchanged into my school.  That was an unpleasant surprise, to say the least," Madeline says.  However, thankfully, this particular girl had grown up and wasn't as nasty as she had been, but she was still a little bit of a bully.  In fact, the only places Madeline was not bullied were at college and SOME work places.  "I was shocked to find these "adults" bullying and acting like silly children at their ages."
Madeline does feel that some schools do not care about bullying nor do they try to stop it.  But some do try to stop any bullying that they learn about.  "I know the government says it tries but, whether or not it does, I don't know. As we know, none of us are perfect,  but there are people who get pleasure out of hurting others…and until this changes, until we teach children and adults this is not the way, bullying will carry on."
Madeline the Entertainer
When asked if she has always aspired to be in the entertainment industry, Madeline says that she has – deep down she always has.  Being on stage has been a love since playing the Virgin Mary in her first Christmas play in pre-school.  However, this love took a nasty beating when some told her she had no chance of becoming an actress because she "didn't have the look."  So, she looked at other options: Her love of animals lead to working on a farm, but distance put a spanner in the works with that. With a desire to help children, she tried being a social worker.  But she did not feel she was ready to actually handle seeing what happens to some children. She also attempted to be a PA or admin, but the very thought of having it as a permanent career was off putting.  So, that's when she turned back to performing – irrespective of the thoughts others had.
And it seems that showbiz does run through her family somewhat: A cousin is an actress, as well as a director and is travelling around America filming.  Even though Madeline has been professionally trained, she was actually quite stunned and naturally over the moon when she was chosen.  She also began dancing with Salsa Wild Club or school in 2006 – which she continues to enjoy– time permitting.  She now represents herself after belonging to an agency years ago.
She has also appeared in several films (one her own), plays, events, music videos and commercials.  So, yes, she is experienced.  Another aspect of show biz she has worked is film and stage crews.  "I worked mainly with props but also helped with lighting when they were shorthanded and helped with the costumes."
Her inspirations?  "I one day hope to make people feel the same way the talented actors make me feel when I watch a good film.  They can make me cry, laugh, get angry, sad, relieved, happy – all the emotions.  She is surely on her way to achieving this.  She does have quite a list of  inspirations, including Sir Anthony Hopkins, Sir David Jason, Whoopi Goldberg, Bill Nighy, Tom Hanks, Michael Clark Duncan, Iran McKellen, Julie Andrews, Dick Van Dyke, Robert Pattinson and Julia Roberts.  That's not even a quarter of Madeline's list,  but it gives a pretty good idea whom she idolizes.
When asked about her aspirations for the future, Madeline simply says that she hopes her career carries on and grows in a positive way. She is currently attending auditions, hoping to pass as many as possible and get that elusive big break.
And her final message to the world? " The main thing I would like is to tell everyone just to keep improving yourselves. Never give up. Never stop believing in yourself and going for your dreams.  It can bring you down if you don't have a goal or dreams in your life." She adds that she would also like to see humans be better, to have a better world all round.
 Learn more about Madeline McQueen at Star Now, Youtube, and her website, Ray Productions Entertainment.