Sitting behind a desk, calculating numbers and standard operating procedures all day long might appeal to some women. However, for a super creative woman, it simply won't cut it. Yes, of course, with any business, there will be tedious and even boring tasks that have to be done. But, if you're creative, you need an outlet that satisfies. If you have creative skills but want to be your own boss, there are opportunities out there. Consider your skills, passions, and financial needs when you choose a business model. Here are some exciting businesses for creative women.
Selling Handcrafted Items 
Selling art and handmade items is a popular way to make money doing what you love. This isn't just selling small crafts online either. There are serious businesses that offer works of art in the form of furniture, upcycled vintage items, and art for home and yard, and they make big money. Additionally, these women sell unique products that are special to their stores- a huge draw for creative people.
Many new budding business owners start out with a hobby they've been doing for a while. After having people ask to buy their products, they decide to offer them on sites like Etsy or eBay. A business is born… From there, advertising on social media and a website increase the chances for success. The best thing is that this type of small business can be done while you're still working a job. That way you don't have huge financial risk. If you love making things, consider selling them to people you know first and see what happens!
Tattooing 
If you love to draw and have an eye for unique art, have you considered owning your own tattoo business? Of course, there is special training and skills needed other than just knowing how to draw. However, a little time for learning the trade coupled with creative talent could be the combo you need.
You could do freelance work for an existing salon or invest in your own space. In time, it could be a lucrative career, especially if you employ other artists or rent booth space. In terms of setup costs, you have tattoo equipment, a chair, and a few small extras like tattoo gloves and dressings. You will also have some minor costs for licensing and paperwork. The most expensive part will be securing a space in which to operate. That's why it's recommended to start out working in an existing salon until you build a client base and reputation.
Makeup And Beauty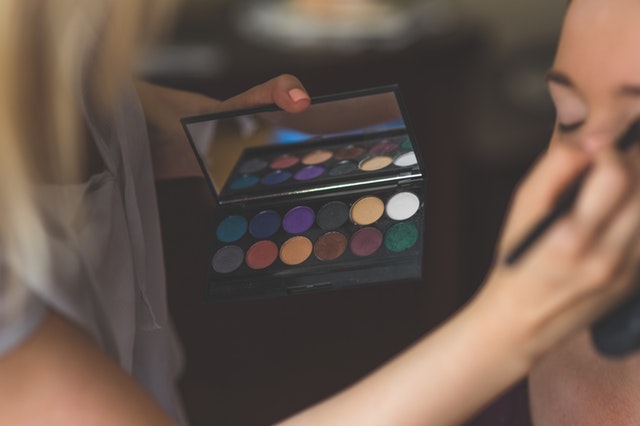 There will always be a need for creative geniuses in the beauty industry. Whether your art is doing hair, fashion, or you want to start your own makeup business, your creative juices will have plenty of opportunities to flow. Often, the best way to start this kind of business is to build a social media following. Many rising beauty stars start out doing tutorials on Instagram and build a big following before launching their own beauty service or product line.
The only downside is that it's incredibly competitive with so many others trying to do the same. That said, it's important to create a signature method to what you do, so you stand out. Branding is incredibly important as well. Bring your creative talents along with your personality to create a brand that is all you.
There are so many ways creative women can express themselves in business. These are only a few that could offer an exciting career that pays well. Remember, creativity is only a part of running a business. You will need to understand how business works and be able to successfully keep track of the money side of things.