If you're a big fan of beauty products, chances are you've tried a subscription box like the Birchbox, which regularly sends you a host of beauty related goodies each month. If you understand the value of this and think that you have the savvy and talent to start your own business, this article may be for you. Why not set up your own makeup or skin care subscription box and make a living doing something you love? Read on for some tips on starting a makeup subscription business.
Starting a Makeup Subscription Business #1: Come Up with a Unique Idea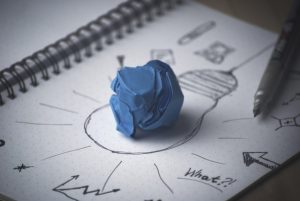 It certainly is possible to make money with a subscription box startup, but only if you offer something unique and needed. So, instead of trying to compete with the big companies like Birchbox, come up with a subscription that brings something new to the table. These big companies aren't you and don't have your ideas. Don't be afraid to shine a light on this industry by coming up with something that solves a problem. Perhaps you could base your boxes on moods or seasons or specialize in mermaid makeup? What about a box for tweens and teens? Whatever you do, make it stand out from the rest.
Starting A Makeup Subscription Business #2: Research Your Ideal Market
Once you have a killer idea, it's time to research your ideal market. This research will show you how much they will pay and how frequently they would like to receive a box. It may also reveal what products they would most likely love to receive. It is only by doing this that you can first see if your idea is valid and then ensure that it will be appealing.
Starting A Makeup Subscription Business #3: Research Products
Next, research high-quality products that will appeal to your market and where to source them for the lowest price. I recommend going with reputable companies that are transparent and will help you market your goods. This vendor relationship could make or break your future in the industry.
This is also an opportunity to create your own products if that's your plan. I recommend doing some market tests with your line and idea before it launches. This is especially necessary if you create a new formula or product. You will also need some permits and licensing to run a business of this sort. Check with your local business agencies for the latest and most accurate information.
Starting A Makeup Subscription Business #4: Make a Test Box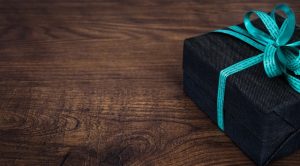 Once you've done your research, it's time to test out your product. Nail down your branding and how it will look, as well as how many products you need to fill your boxes. Also, you need to know how it will be packaged and sent to customers. Send this prototype out to bloggers, friends and family members who would typically make up your target audience and ask for their feedback on the products and presentation. This will help you to make it better and steer clear of problems down the road. 
Starting A Makeup Subscription Business #5: Secure Funding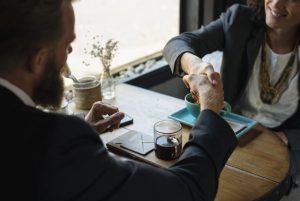 Once you're pretty confident you have a good product, it's time to secure funding. You could start by approaching your bank with a solid business plan. However, if that doesn't work out, using crowdfunding, savings or even one or more easy approval personal loans are always an option. Just make sure that you have crunched the numbers and you can afford payments. Consider seeking out private investors as well.
Starting A Makeup Subscription Business #6: Build a Buzz
Now, it's time to enter the pre-launch phase, which means building a buzz around your brand and products. Set up a website, blog, Tweet, making sure to stay active and visible on several social media accounts. Send your boxes out to bloggers, vloggers and other influencers to test and ensure that everyone knows what you're up to and where they can sign up.