Hobbies are not only fun and satisfying but a soothing and healing activity that can help you recenter your energy and get rid of negative thoughts. It's no wonder they are getting popular again among busy adults. We all need to relax at the end of a long day, right? Having a space that lets you forget about work, everyday stress, and responsibilities is precisely what hobbying is about. 
I recommend finding a hobby that brings you joy and is physically and emotionally healthful and soothing. Additionally, do consider how your hobby affects others around you and the environment. Fortunately, there are many activities that benefit more than just you. Let's look at a few hobbies that bring joy and wellness to you and the world.
Upcycling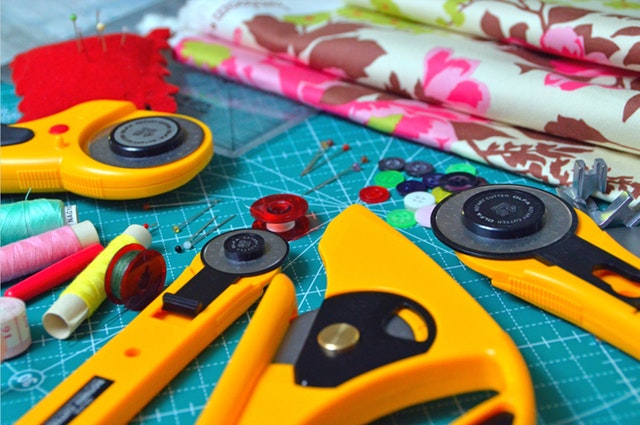 One of the most satisfying hobbies you can have involves upcycling vintage or used things, such as clothing, furniture, and other home or building materials. You don't have to be particularly artistic to do it either. Sometimes, all it involves is spray painting an old dresser to give it a new lease on life. You can keep these items for yourself or sell them. Upcycling can be used for tailoring your wardrobe with your designs or making your own jewelry. What a fun way to leave a smaller carbon print on the Earth!
Think about what you could do with reclaimed wood and other old materials. You can program a laser cutter, for example, to cut out new shapes for wall hangings or other useful items. If you're unsure about those, you can read this Boss laser cutter review site for guidance. Similarly, a little sewing and electrical know-how can also go a long way! 
Collect Natural Materials for Your Home Decor
If you prefer working with natural materials, consider collecting wood, rocks, and other materials from nature. If you decide to take on woodworking as a hobby, you can create things you need and add a natural element to your decor.
You can use wood gathered during an afternoon walk in the countryside to build a new shelf, for instance. This is, by far, the best way of repurposing resources that are readily available around you. Additionally, woodworking brings you a little closer to your ancestors and makes you feel more connected to the millennia of human history. In a fast-paced society, feeling anchored to your past can help you to gain peace. Using items from nature will also be better for your health and be kinder to the environment.
Gardening
Gardening is renowned for being great for health and fitness, as well as mental balance. For a bigger challenge, you could apply your green thumb aspiration to a greater purpose by growing and raising your own food on your own farm. However, this endeavor might be a little more than a hobby. Take your hobby to whatever level you want and that fits into your lifestyle. If you just want some roses and daisies, make a beautiful flower garden a part of your everyday life!
Hobbies are about the individual. Make whatever you do as unique as you are by tailoring it to your life, dreams, and skills. And, above all else, do what makes you feel joy, peace, and satisfaction. If you have a hobby that helps others and the environment, that's the icing on the cake!