When you have a family, there are many things to think about. You have to consider the well-being of your spouse and children and make sure that you are providing them with everything they need. In addition to the basics, such as food, clothing, and shelter, there are other important things to think about that can impact your family's happiness and success. Here are three factors to always consider for raising children well.
Location of Your Home
The location of your home is a crucial factor to consider when you have a family. You want to live in a safe place that has good schools. It's also essential to think about the cost of living in different areas. If you live in an expensive city, it may be challenging to afford to raise a family there. You also want to choose a location with good job opportunities for you and your spouse.
If you're unsure where to start, try researching areas with low crime rates and high graduation rates. Also, look at the unemployment rate in different locations. The higher it is, the harder it will be to find work there. Finally, make sure that you and your spouse can both find jobs easily in the area where you decide to live.
It's also a good idea to research different neighborhoods within cities or towns and suburbs and rural areas. Think about what type of environment would be best for your family. If you're unsure which one is right for you, try visiting some different areas and seeing what feels best. The best way to learn about a neighborhood is to ask your potential neighbours. 
Finally, consider the climate in different locations. For example, if you live in a warm environment, but your children are used to cold winters, they may not be happy living somewhere that's too hot year-round. Conversely, if you live in a colder area, but your children love the sun, you may want to consider moving somewhere warmer.
Education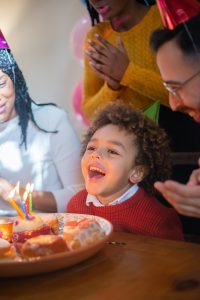 One of the most important things you can do for your children is to provide them with a good education from early on. You want to ensure that they have access to quality schools, learning resources, and community support. Do research all schools you might potentially use all the way up to colleges and universities.
Also, look at what the schools offer in transportation and activities. Some schools have buses that pick up and drop off students, while others provide after-school activities or sports. You want to make sure that your children's school is a good fit for them. If you're not sure where to start, ask friends and family who live in different areas about the schools in their area.
Health Care
When raising a family, access to good healthcare is essential. Locating providers can be difficult, especially in these times of medical chaos from the pandemic. A good hospital that has fantastic facilities for your family and is nearby is top of the priority list.   It's also a good idea to have an emergency fund set aside in case of unexpected medical expenses.
Of course, there are many other factors to consider when you have a family, such as childcare and transportation needs. However, these three areas – location, education, and healthcare – should be at the top of your list when planning your future together as parents!