Making friends and putting yourself out there as an adult is no longer as easy as 'hello, do you want to be my friend?'. The old-fashioned and simple gestures of starting a conversation or giving a compliment no longer have the same effect that they used to. This is primarily because we live in a different world than we used to. People are afraid to be vulnerable and tend to lean more toward caution than not.  Getting out, socializing, and befriending other adults can be a daunting prospect that is all too easy to put off. Even if you don't find it daunting, chances are your busy life juggling work, family commitments, hobbies and holidays make it feel impossible to carve out the time to expand your social circle. 
The importance of socializing and spending quality time with friends shouldn't be underestimated. Making time for your friends can have a substantial impact on your mental and even physical health. Friends can help to provide support when you need it, stave off feelings of isolation and loneliness and offer up the support you need to feel safe and purposeful. Moreover, friends will help to improve your happiness, self confidence, as well as reduce stress. Here are a few ways to expand your social circle.
What do you do to meet new people if you've just relocated and friends are out of touch? Perhaps you have drifted and distanced from your existing friendship groups? Or perhaps you could just do with more friendly faces around. Whatever your reasons are for expanding your social circle, here are some of the best ways to do it. You just have to put yourself out there. 
Check in With Current Friends
Before you start widening your circle to people you have not met yet, go through your digital phone book and look at the friends you already have. Chances are you have a number of friends and acquaintances already connected to you. Use this opportunity to rekindle any relationships that have been neglected or forgotten about.
Start by putting more effort into the friends you already have, no doubt you will have plenty to catch up on and reminisce over. These friends are in your contact list for a reason, so stop putting it off and reach out. Additionally, if you have recently moved, your current friends just might know someone in your new town. An introduction could go a long way in finding a true connection.
Use the Internet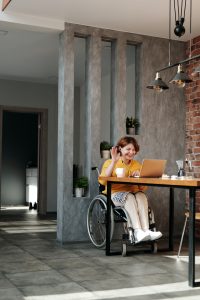 While you may feel as though the web has detracted from in-person socializing or put up barriers that block connections with friends, it can be one of the best places to meet new people. The worldwide web offers so many different avenues to meeting people and building solid relationships. Here are some ways to expand your social circle by using the web: 
Social media groups: platforms such as Facebook groups are a great way for like-minded people to come together over a shared interest, location, or hobby. A quick scroll through Facebook will uncover any number of groups that might be of interest to you. It could be a local group or one that connects you with people further away. Either way, it is sure to provide you with an outlet for meeting new people.





Alternatively, consider following hashtags that are specific to a location of interest and use this as a way to get to know more people in your local area or those who have a shared interest.

Apps and networking sites. More and more apps are being developed to provide a space for people to meet and form friendships. Websites such as

meetup

provide an array of different in-person meetup events that you can attend to meet like-minded people and expand your social circle. 
Classes, Clubs, and Volunteering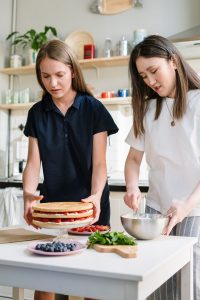 Putting yourself out there in person and showing up to a new class, club, activity or hobby is a great way to meet new people and have fun in the process. It could be a new exercise class, a pottery class, or a book club. Wherever your interests lie, encourage yourself to go somewhere new, where you will find others with a similar interest. This method will ensure that you have at least one common thing to talk about.
If you cannot find a class that meets your needs, consider volunteering at a local charity or project. You will be using your time to help others, as well as allowing yourself to meet others with a similar desire to help.