We all know that you can build a solid eCommerce business if you have two decades to play with. Amazon already proved that. But how do you do it with a much shorter time frame, say, under a year? In this post, we will talk about some savvy ways to build an eCommerce business quickly and successfully. Of course, there are no guarantees, but there are some solid steps to take for optimal chances of success. Here are some of my top pointers:
Focus on the User Experience
When Amazon started in the 1990s, it had hundreds of competitors, all vying to be the top internet shopping brand on the web. However, other than a small smattering of other companies, it was only Jeff Bezos's firm that ultimately changed the world. Why was this?
Researchers vary in their opinions in this area but most agree that it has to do with Amazon's focus on customers. The company prioritized the user experience from the get-go and continued to refine it for many years, often at considerable expense. 
Fortunately, you don't need to spend nearly as much time and money to build a solid, viable online business. All of the tools you need are already out there, waiting for you to implement them. Most major platforms let you access next-day shipping, one-click purchases, and easy returns – all things that consumers desperately want.
Test Everything Frequently
If you want your business to be successful in a short amount of time, test everything thoroughly so that it works optimally before customers engage with your site. Furthermore, don't take things for granted once you get going. Check your navigation, links, and the actual sales methods your site offers. You don't want to find yourself constantly putting out fires and wasting time because of faulty systems. The whole process should be automatic and simple.
If you use a platform, explore its capabilities thoroughly to maximize your potential. For instance, a Magento audit can tell you whether you are making mistakes in your approach. Then start A/B testing your solutions. See which approach customers prefer and run with it. Think like a user and ask yourself what type of experience you might want when interacting with your site. 
Supercharge Demand Via Social Media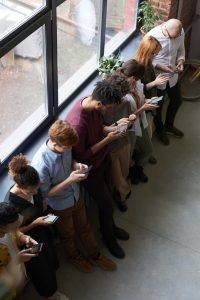 Getting people pumped about your business can be challenging when the market is so crowded. How, exactly, do you step out from the crowd? This, of course, has a long list of potential answers, but one that is doable by most business owners is social media engagement. It provides you with an audience for your product and lets you get the message out in a way that is more organic and personable.
Most budding eCommerce companies see social media as the beating heart of their enterprises.  They understand that it gives their customers an uninterrupted view of their business, which they can then leverage for marketing purposes. If you can afford a social media marketing manager, that's even better. Having someone working on it full-time can generate results that you never imagined possible. 
Add Social Buttons to Your Store/Site
Customers often want to talk about what they buy from you to their friends or share your products online. For your business, this is essentially free advertising. Brand ambassadors take products they are excited about and then distribute them to other account holders, raising your company's credibility and visibility. 
You might also want to include review and testimonial buttons that automatically forward people to trusted sites where they can leave reviews. If you get more than fifty positive reviews with only a smattering of negatives, traffic to your site could increase exponentially in a short period.
Choose To Go Mobile-First
The trick to scaling your eCommerce business quickly is to adopt a mobile-first approach. Estimates suggest that consumer mobile spending will top $1 trillion soon. Therefore, building a business model around this market is a huge plus. In a decade, companies that don't have mobile offerings might become mostly irrelevant. 
Collect And Leverage Customer Data 
All successful eCommerce businesses are masters of collecting and leveraging customer data. They use it for many aspects of their businesses like marketing, product selection, pricing, social media posts, planning events, and more. 
To make an eCommerce business profitable quickly, you'll need to use data to focus all your efforts. You'll want to concentrate on selling only the most profitable lines and giving customers precisely what they want when shopping online. Remember, avoiding costly detours and mistakes will set you up for success more quickly.