Each of us has our own career dreams and goals. And, though, traveling might not be everyone's cup of tea, for some, it's everything. They dream of traveling the country or world and make money doing it. This type of constant change and adventure energizes those who are willing to leave their home and families behind for short periods of time. 
It's amazing how the world has changed in just a couple of decades, as travel has become commonplace in many industries and companies. Not to mention all the opportunities you might have owning your own business or doing freelance work. Let's take a look at some rewarding and potentially lucrative traveling careers.
Traveling Career #1: Trucking
Truck drivers are in demand more now than ever, as there are simply more things being transported. The absolute explosion of e-commerce startups and small businesses has placed an immediate need for more truck drivers and shipping companies.
There are hundreds of openings across the country for men and women right now. You just have to make sure traveling for most of your life suits your needs and lifestyle. Those openings like the Knight trucking jobs that are city-based might be a place to start if you're not sure about cross country ventures.
The average annual salary of a haul truck operator is around $100,000. Despite the nitty-gritty nature of the job, this six-figure career could certainly fill a desire to see the country. Also, consider that staying in contact with friends and family back home is much easier with technology. You can facetime, text and call anytime you can as well as email. Do some research into the various types of trucking opportunities to see what calls to you the most. 
Traveling Career #2: Stand Up Comic
With social media at your service, comedians can now reach out to millions of people with a click of a button or a swipe of a smartphone. If you have a social presence that is large enough, booking shows is efficient. Many new comedians have started their careers online by making skits, satire and different kinds of comedic projects and uploading them to video platforms. 
The average comedian on the circuit could be paid up to $50-100 a show in the somewhat popular clubs for a 15-20 minute routine. In the very popular clubs in New York and Los Angeles, like Caroline's, you could be paid $250-500 a show for one night. Of course, the aim is to gain a stand-up tour or special.
Traveling Career #3: Travel Writer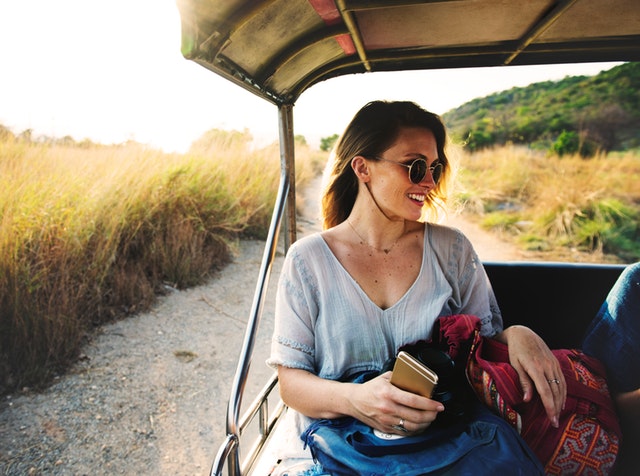 If you love writing and visiting exotic and exciting locations, have you thought about becoming a travel writer? There is a distinct demand for refreshing content in travel magazines, blogs, online travel directories, and even travel membership clubs and sites. These specialty places pay top dollar for interesting accounts and photos of real-life adventures.
Though it might take a while to build up a clientele that pays well, consider starting small and seeing how it goes. You could start by creating your own YouTube channel or blog about your travels. You can expect to make anywhere between $40,000 to $60,000 a year once you get consistent assignments coming in.
For those that love the excitement of seeing new places and meeting new people, these kinds of jobs could be more satisfying than that boring office job. It might be that you simply want to do this type of thing for a short period to sow some wild oats. Do your research and make smart decisions just like you would with any other type of career move. Good luck and happy travels to you!