With the media constantly telling us what we should and shouldn't look like, we can slip into low self-esteem. This is even multiplied as we age and see our bodies and faces change. The truth is, we are all beautiful no matter what our age or situation. Furthermore, with a little education and practice, we can enhance what we have at any age. Beauty is in the eye of the beholder, is one phrase that we've all heard but may not truly believe. If we want things to change, we have to first understand our own beauty and how to preserve it as much as possible. Here are 3 ways to stay beautiful for life.
Stay Beautiful for Life #1:

Dealing with Skin Changes Gracefully
One of the first signs of aging that gets on your last proverbial nerve is wrinkles. And though you can stave them off some with proper skin care, they are persistent and will show up no matter what we do. That said, understand that wrinkles aren't anything to be ashamed of, as they are a natural part of the life cycle. I recommend the following tips to keep soft, supple, and less wrinkled skin longer.
Drink plenty of water. The way our skin appears strongly depends on how much water we drink. Make sure you get your 8 to 10 glasses in daily. Proper hydration helps keep your skin elastic, moisturized, and safer from environmental invaders.
Moisturize regularly. Even though drinking plenty of water is brilliant for the condition of your skin, sometimes we need a little extra help. Harsh weather and skin conditions can make our skin drier than it should be. 
Get enough sleep. Dark circles and bags underneath eyes appear when we haven't had enough sleep, so pay attention to how you are sleeping. Make the necessary changes to get quality rest.
Stay Beautiful for Life # 2:

 What about Those Gray Hairs?
Got some silver glitter up top or in your eyebrows? Yeah, I know, it stinks, as far as the salon bills go anyway. Again, keep in mind, there's nothing wrong with gray hair. Even so, many women feel self-conscious about it and do what ever possible to cover it up. Fortunately, gray hair is actually on trend, at the moment. Go figure, right? Younger women purposefully put it in and we over 50 clubbers pay the big bucks to hide it.
Another way to feel better about your hair is to freshen up your cut or style. There are some styles that work best for aging hair. Check out these hairstyles for older women or ask your stylist for some suggestions.
Stay Beautiful for Life #3:

Beautiful Makeup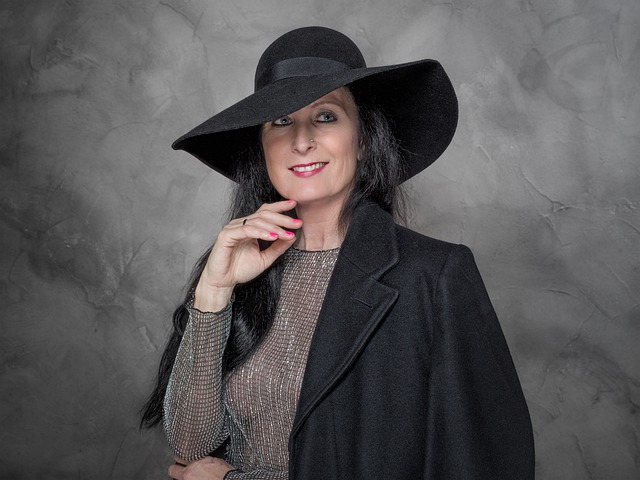 Applying makeup is a great way to enhance our natural beauty. By finding colors and styles that work for our skin, age, and personality, we are using creativity to look our best. While makeup isn't essential to achieving a truly beautiful look, its application does boost our self-confidence! Here are some tips for achieving the classiest look possible with your makeup.
Always apply moisturizer 10 minutes before applying any foundation to ensure that it doesn't crack or dry out your skin. This will also help improve the appearance of wrinkles underneath makeup.

Make your lips appear fuller

by using plumping lip balm before applying lipstick. This helps reduce lines around your lips and also makes them appear more youthful.

Minimal is often better when it comes to makeup, especially as you get older. The less you apply, the more natural and fresh you will look.
As you can see, bringing out your natural beauty at any age isn't rocket science. Always remember to cut yourself some slack as you age. After all, you can't stop the process completely. The key is to love what you see in the mirror no matter what. Don't compare your own beauty to others around you, as everyone is different and everyone is beautiful in their own special way.