If you want to improve your home to sell or for your benefit, some improvements make a huge difference. Though most home improvements will raise the value of your home, some can also improve the resale appeal for other reasons. Here are just a few of the things you can do to wow potential buyers. 
Add a New Roof and Windows
A fresh new roof can make a huge difference to the overall appearance of your home. It also helps potential buyers know that, should they purchase your home, they won't have to replace it anytime soon. Opting for a new roof as opposed to commercial roof repair that a business might choose is an investment you will get back with the purchase price.
Additionally, if you have a sunroom, consider adding a stylish Conservatory Roof that looks fabulous but also adds value to your home. These special rooms, often at the back or side of the home, can lend design flair when you choose a complementary roofing shade or alternative materials. I got some helpful ideas by looking at info about sunrooms here.
New stylish windows can also be an incredible visual appeal for potential buyers. Focus on adding the most attractive ones to the front of the house for extra curb appeal. They also offer greater energy efficiency and convenience, especially if your current windows are older. 
Create Statement Walls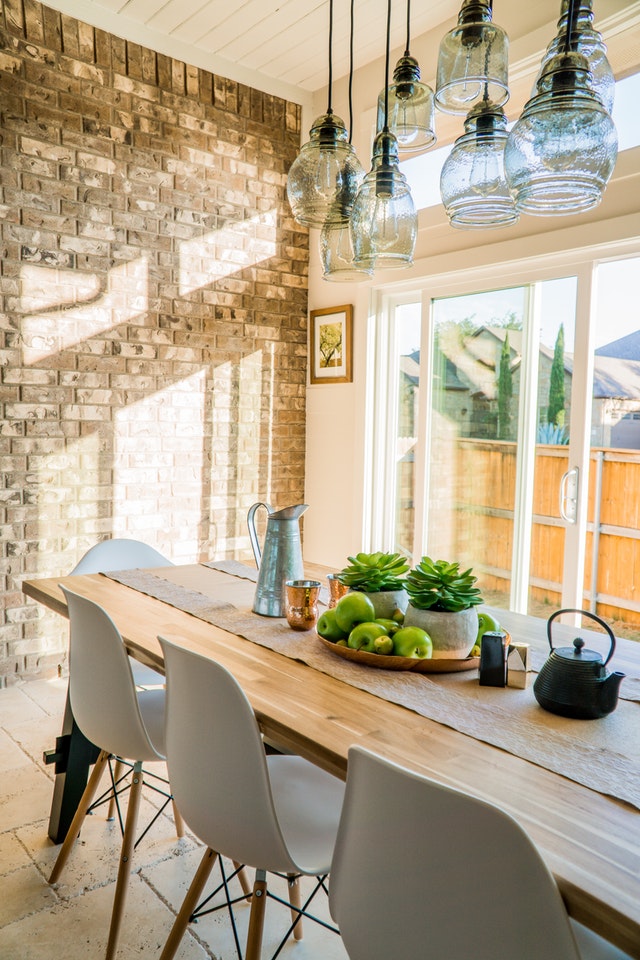 It's no secret that decorating your home helps it to feel warm and inviting. Of course, décor is a personal thing that usually takes on the style of the homeowner. Realtors frequently tell sellers to tone things down, use neutrals, and declutter personal items before showing the home. That said, there are a few things that can get potential buyers excited. One simple and inexpensive statement is creating a wall (or two) that stands out.   
A statement wall is usually one wall out of the four which is in contrast, complements or stands out in some way. This can be done by using paint, wall coverings, wood, bricks, texture, and other unique materials. You could also add a mural or a large decal art piece. 
Add Energy-Efficient or Smart Appliances
I highly recommend that you add energy-efficient appliances to add to the resale appeal. Buyers want to expect lower energy costs as well as feel like they are being responsible for the environment. Additionally, adding switching to efficient lighting, heating/cooling, and any built-in electronics brings this appeal to a whole new level. 
Speaking of appeal, how about adding some smart appliances? You know those refrigerators, stoves, and sinks that can be controlled by Alexa? There are many companies who offer these products, so research and see what pieces would work best for your home style and budget.