It's important to consider the condition and aesthetic appeal of your workspace, especially if you're the owner. After all, you and your staff members spend a lot of time there. Our environment can affect our mood, energy, and even health. If it's not exciting or engaging, you're likely to see a dip in work productivity levels and happiness. Thankfully, you don't have to do a remodel or spend a lot of money to make things better. Here are some simple ways to transform your workspace.
Let the Light In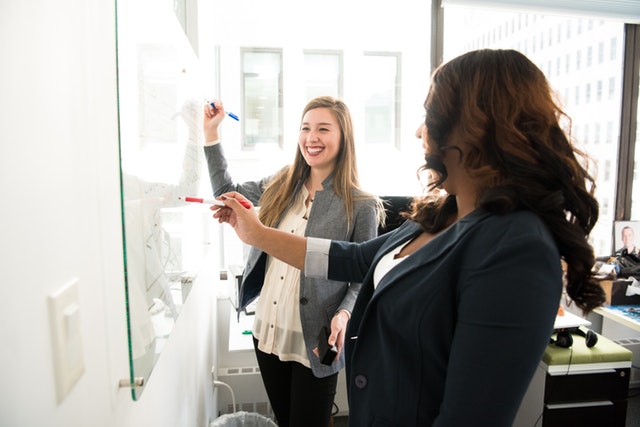 Natural light is important for our eyes, mood, and overall health. Harsh, clinical, white lights in an office space can strain eyes and even create a sense of anxiety. If you have windows in your space, make sure they aren't covered by blinds or curtains the whole time. Allow natural light to come in when it's appropriate. You and your staff will likely still need some task lighting on desks and other workspaces, however, let the natural light be the main source.
Allowing the sun to come in can boost the mood in your office. If you don't have a source of natural light, mimic it where you can with warm lighting. Whatever you do, stay away from fluorescent lighting or anything that is hard on the eyes.
Rearrange Workstations
It's important to have a good flow to any space, especially if there are multiple people who use it. Pay attention to the placement of furniture, equipment, and anything that needs to be accessed frequently. If anything is in the way or difficult to get around, move it to a safer spot.
You can also rearrange the space to look and feel more appealing to you and your staff. Do also consider if there will be visitors to your office. Consider adding comfortable seating and anything that would make them feel welcome and happy. If a bigger overhaul of the current floor design is needed, consider hiring a professional designer and movers to do the job. You can click here to get more information about such services.
Keep It Smelling Fresh
First of all, simply keeping your space clean will abate most unpleasant smells. However, you might want to add a fresher scent for a pleasant boost of the air. Use natural scents such as essential oils when you can. Some people are sensitive to regular air fresheners or have allergies.
Make sure bathroom and kitchen cleaners are not too harsh and have a pleasant scent as well. Again, be mindful of others in the space. Make sure your staff looks after their own workspaces and eat in designated areas only.
Remove Clutter
Clutter is definitely one thing that can bring down any space, whether it be the home or office. Things like boxes, files, and personal items can build up and get neglected over a period of time. It's important to have a plan to keep the space free of clutter. This might be a cleaning task list that you and your staff follow weekly. Do also consider having a cleaning/organizing party with your staff to spruce up the space.
Transforming your workspace doesn't have to be expensive or complicated. These simple tasks can have a big impact with little time and money. Use these tips to give your office a new look and encourage others to get involved to make this shared space a more enjoyable place to be.