Habits that are formed in childhood often stay with people throughout their lives, so getting your child off to the best start by instilling healthful habits is crucial. One essential habit all children need to develop is taking the best care of their teeth. Protecting your child's oral health is vital for so many reasons and is something you can begin during their infant years.
A sparkling white smile is something that is highly valued in society, but having teeth that are well taken care of is not just about appearances. The health of teeth can impact general health, with gum disease now linked to many severe medical conditions. So, taking care of your child's teeth can have far-reaching benefits on their health both now and in the future. If you want to help your child take the best possible care of their smile, the following tips should help:
Establish an Oral Care Routine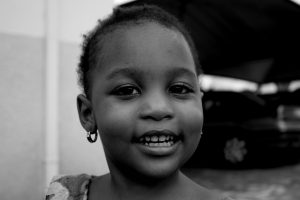 Getting your child into a solid oral care routine right from the start will help keep their teeth strong and looking their best. Helping your child brush their teeth twice each day with a quality toothpaste is an excellent way to help keep their teeth healthy. Supervising your child while they brush their teeth is essential to ensure that they are cleaning their teeth thoroughly and not missing any areas. It is also important to supervise brushing to ensure that your child is spitting out the toothpaste and swallowing as little as possible.
Schedule Regular Dental Visits
Scheduling regular dental visits for your child plays a crucial role in keeping their teeth as healthy as possible. Children should begin seeing a dentist before they turn one so that the dentist can check their newly erupted teeth and ensure that they are healthy and developing correctly. It is recommended that children see a dentist every six months, rather than waiting for a problem to occur. The dentist will then be able to monitor any potential issues so that they can be resolved quickly before they escalate.
Protect Their Teeth
As well as encouraging regular brushing and dental visits, it is also crucial to protect your child's teeth from physical damage. Ensuring that older kids use mouthguards when playing sports is vital to protect their teeth from accidental damage. Teeth can easily be chipped, knocked out, and subjected to other dental injuries when playing sports without a mouthguard. So, encouraging your child to wear a mouthguard when playing contact sports should help them avoid any severe damage to their smile.
Achieving the Perfect Smile
As your child grows older and heads toward adolescence, they are likely to become more conscious of their appearance. At this stage, your child may need to see an orthodontist to begin  treatment to help them achieve aligned teeth. Having braces fitted will ensure that your child's teeth are perfectly aligned and look their best, which is something that will last them right through adulthood.
**** This post is strictly informational and is not meant to replace the advice of your healthcare provider. Women's lifelink, its owners, administrators, contributors, affiliates, vendors, authors, and editors do not claim that this information will diagnose, treat, or improve any condition or disease.