Maybe you haven't jumped into the world of owning your own business yet. Perhaps you've been at it for a while but are struggling with some things. Business ownership isn't for everyone, and it certainly isn't easy. If you haven't done so, I recommend having your plan written down and detailed. And, do look at it regularly. This way you can see how far you've come and how far you need to go to reach your goals. Do know that sometimes business owners need help, no matter how savvy they may be. That's why asking for it just might give you the answers you need. Here are some outside services to boost your business!
Management/Staffing Consultants 
Things may have been going well for a while or maybe they never did. Understand that it's OK to ask for help. Outside consultants such as management and staffing specialists can look at your business with clear and unbiased eyes. They are not emotionally attached to any outcomes or ways of doing things. Their job is to give you the advice and plan that will serve your business and goals. They know what to add and what to cut because they've been there and done that. Do, however, do your research and get real-time referrals from trusted business owners.
Marketing Coaches or Agencies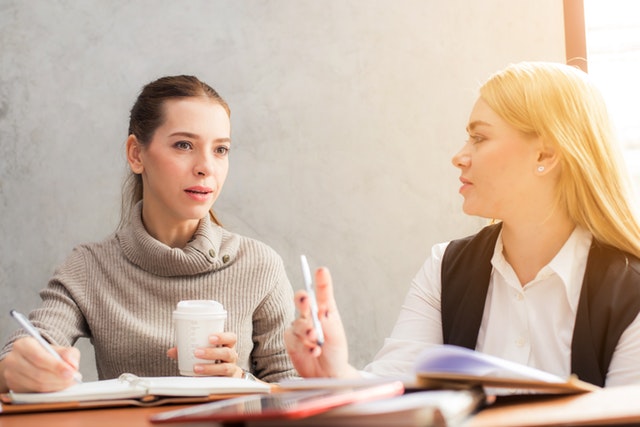 Marketing coaches and agencies are there to lead businesses to the core of their ideal market. And they do this in the most efficient and timely way. It's their job to know your demographics, market, ideal client, location, and statistics. They also can help with branding and consistency on online platforms. Firms will use tactics like influencer marketing, search engine optimization, and social media marketing to increase brand recognition. 
IT Support
I can't think of many businesses that are operated today without some type of digital devices, internet, or computer network. It's likely you have or need a website, cybersecurity or maybe even a cloud service that can store important information. If you aren't the savviest yourself at building and maintaining these types of modern technologies, consider hiring an IT support company, like Egis Technologies, Inc. that can give support and guide you through the complicated stuff. Even for those in the know, hardware, software, and applications can be confusing, so it's wise to know where to turn should things get messy.
Accountant/Payroll Company
Managing money isn't everyone's thing. Numbers and complicated spreadsheets can throw off even the most dedicated and intelligent businesswoman. Though you may be able to get away with simple accounting software at the beginning of a business, things will undoubtedly get trickier as you grow and add vendors, clients, and employees. Consider working with an accountant to get things in order and keep them there. This will also help you stay within the tax and legal parameters for your particular business. Additionally, using a payroll company could help save you crucial time and energy.