Buying a sofa is a big deal, as they can be a high ticket item that you don't purchase frequently, so you want to choose carefully. You should know that it's not like going to the store and picking up a set of towels or dishes. In fact, you may be surprised at how many stores you visit before finding the perfect sofa. Choosing a new sofa is a bit complicated and requires a bit of recon and willingness to sit on many varieties. I just did it recently and found it a tad exhausting even though I knew exactly what I was looking for. Here are a few pointers for those of you who are sofa-shopping newbies…or just haven't done it in a while.
Choosing a New Sofa #1:

Consider Size

 

and Scale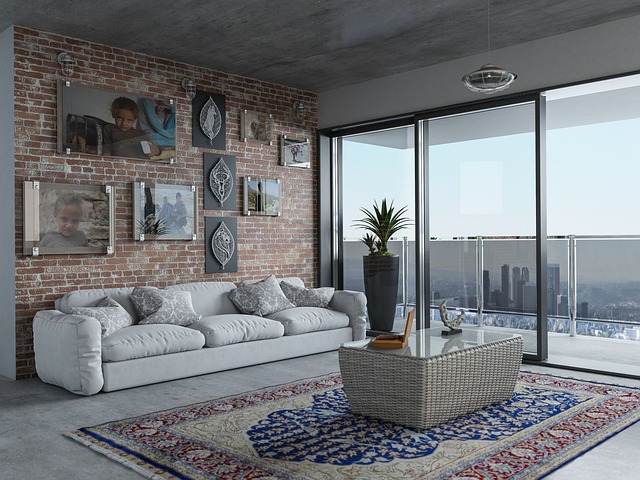 The market is full of different types (and prices) of sofas, or you can call them couches if you prefer. You might wonder which couch size is the best for your family. First, I recommend measuring your room and all of the other pieces that will be there. Second, sketch a quick layout of your room the way you think you want it.  If your living space is quite big, you will have some space to play with. If it's small, your pre-planning is imperative.
With any room, do consider the actual size of the room, as well as how much open space you have for your new sofa. Also, if the room has a high or vaulted ceiling and lots of windows, the room will appear larger and might be able to handle a larger scale sofa. If possible take the family with you when shopping, so you all can test the sofa candidates.
Body Types
Do also consider the body types and sizes of those who will be using the new sofa. Are you or your family members tall or on the larger side? Do you have children? If you are petite and your partner is tall, choose a sofa that accommodates the larger person. Women tend to curl up on sofas anyway, where men sit more vertical and need the support under their legs.
Choosing a New Sofa #2:

Consider Shape and Style
After the size is chosen, it is important to continue your mission by looking at shape and style. Though you will have this piece for some years, keep in mind you are not picking a sofa that will last forever. Your style and space may change down the road, so don't over think it.
When I shop for specific pieces, I usually know what style I'm looking for in advance. You can do some recon online before you go out to save time. Websites give size specs and will give you basic information. Rectangular sofas tend to be the most popular, but L shaped couches are very common too. Decide what features are the most important to you such as whether it needs loose pillows or attached cushions. Also, consider the shape and style and whether it will go with your existing decor. There are specific categories of style for home furnishings. Just to name the basic ones, you have modern, contemporary, traditional, and transitional. Here is a basic definition of each furniture style.
Choosing a New Sofa #3: Consider the Color
The color is another vital aspect to consider when choosing a new sofa. A neutral colored sofa is a must for people who change their living space frequently. On the other hand, people who want to experiment with something bolder, opt for a statement color. A vibrant color warms up the whole space and provides a much-needed pop of color if the decor is otherwise neutral. Again, I do recommend that you consider your other furnishings, as well as flooring and wall color. Do some research on color schemes and look for articles like this one at Big Warehouse Sale to help pick out other design elements.
Choosing a New Sofa #4: Don't Forget about Comfort and Durability
Last but not least, it is important to talk about comfort. Don't be afraid to try out sofas in the showroom. I mean really try them out…lie down on them, curl up, sit on them like you would at home. There is no other way to know whether it will work for you and your family. There's nothing worse than choosing a sofa that looks fabulous but does not function well for you. Keep in mind, your comfort level may also depend on the style. Loose, down-filled cushions and pillows provide a much softer experience. Sofas with firmer foam give more support for larger people. One more thing, if you plan to get a sleeper sofa, know that it won't be quite as comfortable as a regular one because of the mechanisms below.
You want your sofa to last as long as possible, so choose fabrics that clean well and won't snag everytime you use it. I know it's hard to resist certain fabrics because they feel and look so nice, but just walk away! Microfiber has become a go-to fabric for most furniture manufacturers due to its durability and easy cleaning. Don't forget to ask about protection plans, especially if you have children and pets.