Within the unprecedented times currently upon us, tens of millions of business owners are living through possibly the most financially difficult times they ever have. We all have been left wondering when this nightmare will end and how do we find our way back to normal life. For business owners, saving their companies is not only important for them but for the economy, consumers, and the future of business. If you are one of these business owners, stabilizing or saving your company will require some innovation, which means possibly changing how you do business, and trying new things. Here are a few strategies that might help.
Adapt
In the current business climate, adaption seems to be the buzz word. Not only will businesses potentially need to shift how they do business but where, when, and who as well. As consumers are shopping, searching, and changing their buying habits because of fear, companies will have to provide new, safer ways in which to conduct business.
Utilize Risk Reports and Predictions
Using a risk report will show what could happen if you do or don't adapt to the changing market trends. Consider hiring a freelance risk manager if you can afford it.  A professional report will have scope over the following:
Rival competitors

and their moves in the market.

Local and or national customer base, (which is more important right now).

New product potential, updating, and improving the current line up.

Savings and or expenses management.
Use the Time to Upgrade and Revamp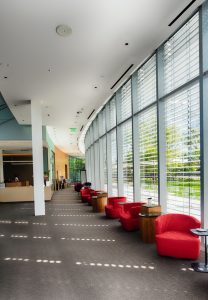 Since consumers are changing their habits, it may provide a real opportunity for you to upgrade and revamp your current business. Changing or shifting to different equipment and even location could be a business-saving decision. This is especially true in certain industries that have to be extra careful about how they operate right now. For example, medical or healthcare businesses need to adopt safer practices and tools to do accommodate patients. Supply companies like revsuppliance have also adapted to the growing needs of their medical customers. So you can see the cascade effect.
Many businesses have also remodeled their waiting rooms, offices, and employee break areas to make more room for social distancing. If you have been considering a remodel or decor change, this slower period could be the best time to do it.
Consider Changing Employee Roles
During times of business recovery, staff changes could be a positive thing. Those that are in managerial positions can be a reflection of the effectiveness of your company. Now could be the time to move people around, promote, or hire those with different skills. This, of course, depends on the structure of your company and who is currently in place.
Overall, business recovery during this time will be a labor of love of patience, as we all hold our breath for the pandemic to end. That said, it's possible to revitalize your company by being innovative and adapting to the unusual changes we've seen lately. Remember why you went into business in the first place. Consider how you can use that mission and drive to serve your market now.