If you have a business website, it's important to make a good first impression. This doesn't mean you need all the bells and whistles large corporations have. However, it does mean your navigation, content, and design need to be quality and intriguing enough to keep potential customers there. It doesn't matter what type of business you're in either. Consider the things you love about your favorite shopping or business sites. Bring clarity and ease to the table where you can. Your current and future customers will appreciate it. Here are a few of my top tips to improve your business website.
Redesign If It's Dated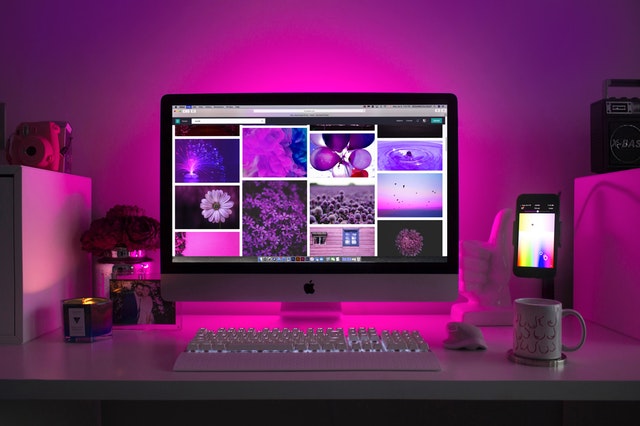 A new design can really help elevate your website, particularly if it's dated or lacks a modern look. A lot of businesses (big and small) invest in the latest trends for their website and online advertisements to create a more professional look and consistent brand image. Though this process might not be in your budget at the moment, it is still a good idea to make a plan for what you'd like to see in the future. You may be able to do a few things to improve the design without a huge bill. I recommend discussing your options with a professional graphic designer.
Recruit Help for Improving SEO
Search engine optimization or SEO is essential to your website's performance and how easily people find you. However, not everyone understands or knows how to improve SEO. If this is the case, you may want to hire a specialist or at least consult with someone about the basics. There's plenty of freelancers and companies out there that can make suggestions about web page speed, conducting tree testing and bringing up the quality of your site. Do also know that many website templates do have excellent SEO plugins to help with blog and page content.
Conduct Market Research on Your Viewers
Knowing who your audience is online is key to providing them what they need and want from your business. Market research will help you to finetune your website's look and content to gain more traffic in the future, as well as repeat business. Do take advantage of free data research tools such as Google analytics. Of course, there are other paid programs that can help you learn even more about who your audience is, what they enjoy, and what pages of your website that they're engaging with the most.
Improve Your Website's Content
Your website's content is what brings people to your virtual door. Your pages, blogs, and events are all out there on the web, waiting for someone to do a search. The more clear and quality your content is the more traffic you'll receive. Additionally, if people like what they've read, they will more likely return or recommend your site to others.
Without helpful, quality content, your website could be seen as boring or out of touch. Use helpful articles and blogs to share about you and your business. Even though it's a virtual world, I still believe people want true connections. Creating content might not be something you like or are good at. No worries, you can ask staff members to head up blog content or outsource it.
Improving your business website is one investment of time and money that will pay off in the long run. After all, you want to bring your website into the spotlight and get the recognition that you deserve and want as a business owner. Do understand that it's a process, though. It will take time to change the numbers. Be consistent and do what you can to build your online presence.