Blogging has become one of the top ways for businesses and individuals alike to reach the world with important messages. Though it seems that everyone knows how to do it, that may not be the case. The truth is, just because you have a website built or are fluent on social media doesn't mean you get the ins and outs of how it works. I have found WordPress to be a saving grace when it comes to easy blogging and getting it done quickly and effectively. Even so, there are some basics to understand before you start. I recommend getting some instruction. Here are some top reasons to take a WordPress course.
Take a WordPress Course #1:
Avoid Mistakes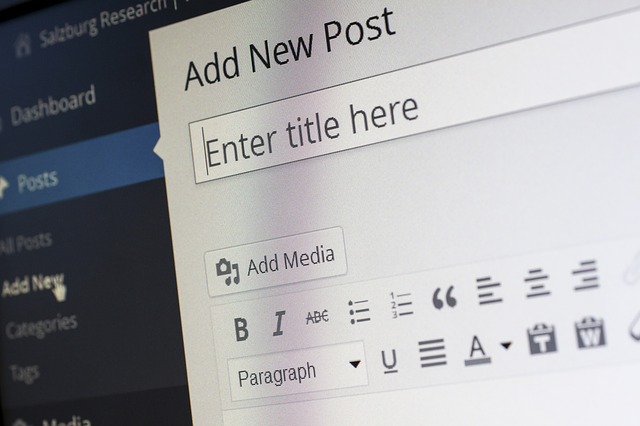 Though you might be one of those women who likes to do things on her own, it might benefit you to get some knowledge about WordPress before diving in. Taking a course could help you to avoid some horrible mistakes in the long run. I got just a few tips before I started blogging, and, yeah, I messed things up quite a few times. Eventually, I figured it out, but the constant fear of imploding my site did not sit well.
Of course, you may be interested in AWS WordPress support, so you won't have to do it all yourself. However, I still recommend having a basic understanding of how WordPress works. You may still want to handle some of the day-to-day posting and pages yourself. 
Take a WordPress Course #2:
Meet Your Specific Needs
Taking a private WordPress course that is designed around your specific needs will give you the confidence to run your website. These types of courses are frequently offered by the companies who design or build your website. I recommend asking about learning features before you invest in the design work. Even though I knew WordPress well, when I had a new site built, I had to learn a new set of operations. 
Getting custom lessons will help you to understand your site's potential, as well as save precious time. This time efficiency helps you to focus on exactly what you need and not what you don't.
Take A WordPress Course #3:
Get What You Need
Though you may not need the tutorial on how to operate other types of sites not related to yours, you do need a thorough course on WordPress itself. Some courses are basics only but others are progressive and offer more complex lessons in the package.
When looking for a course, make sure it includes everything you need to get started.  Some core features are setting up WordPress, using different themes, basic design, incorporating social media, and blogging techniques. More advanced topics include SEO, how to attract new customers and readers, how to analyze your website's performance, WordPress plug-ins, CMS, HTML code, and e-commerce.
Take A WordPress Course #4:
Group Learning
If you are a new business and need to secure a following and exposure online, blogging is an effective way to get started. Taking a course yourself will be imperative for success, but it will also serve any staff you have now. Choose a course that can be shared with multiple people for maximum benefit. This will serve you and your business even if some of you already know WordPress. Remember, your website is likely to be different from others you or your employees have used in the past.