If you want to start a business with a strong connection to helping others, consider one that has roots in your local community. Serving people, especially those with whom you live close, is an exceptional way to earn a living and feel connected. After all, small businesses have a better chance to succeed within their local communities by providing beneficial or exclusive products and services. Below we've listed some community-based businesses that could be right for you and your town. 
Cleaning/ Laundry Service
In the modern world of rising early and working late, it's not always easy to keep your house clean. And, if you have a large family…forget about getting all the laundry done in a timely manner. So if you want to lighten the load for your neighbors by offering a truly valuable service, consider starting a cleaning and/or laundry business. You could start by offering your friends, neighbors, and family discounted services in exchange for referrals or reviews on social media or your website. If you do a superior job, building a solid customer base shouldn't be difficult.
Youth Club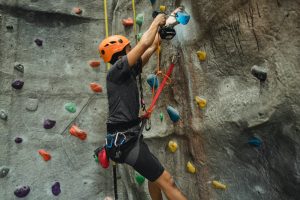 Starting up a youth club or center is a good way to offer support and opportunity to the young people in your town or area. Some children don't have good role models or even a place to go after school. Consider specializing in something that you are passionate about like art, sports, or music. You will naturally attract support and attendees who share these interests. As you grow, you could always add additional focuses and programs. Of course, you'll have to check the laws and zoning parameters in your area. This could also provide jobs to local youth and young adults.
Fortunately, there is tech like Kids Activity Registration Management Software to keep you organized. This is also a good way to keep parents involved and informed about what's happening at the center. You might also consider making your club a non-profit organization to serve low-income families and attract outside funding.
Personal Training Service
Because staying fit and healthy is important to so many people, starting a personal training service or gym could be a hit in your town. And if your community doesn't have a gym that specializes in your gift/talent, consider offering classes to test out the response. You could do this out of your home to start or rent space to allow for growth.
Of course, you'll need to have a proper certification, but once you're qualified you can offer as many services as you like. You can even set up an online course for people to easily follow, supplemented by at-home visits for those local to you. Being convenient is the name of the game here, and this combined method could be a worthwhile business to own.
A DIY Store
Opening up a DIY store that offers both products for home projects as well as advice could be a needed business in your area. I don't know about you, but I have struggled to find good help at larger hardware stores. I would love to see someone open up this type of store that focuses specifically on customers doing DIY projects. Create your categories of focus to niche it out even more. A more specialized service could have a good local pull that'll stands the test of time. And if you're a DIY expert yourself, and you're regularly helping others with their home projects, why not make money with your talents?
If you want to do a bit more for your community, starting a business to benefit the local area is an outstanding way to make money and support your town. After all, there's a customer base right at your door, and you can give and take in a way that no other type of business can! Keep ideas like those above in mind if you're not sure where to get started. Good luck!