Our health is something that we need to focus on throughout our lives if we want to avoid complications or issues as we grow old. So many women attend the gym, buy the gear, seek out the best foods to keep them in shape and go to great lengths to ensure that they achieve excellent health and maintain it. But. unfortunately, this healthful lifestyle can drain your bank account if you're not careful. I have spent hundreds a month on supplements and health-related therapies in the past. Some things are worth but, sadly, some are not. Knowing what is necessary and effective is the key to keeping your health and your money safe. Here are 4 ways to not go broke while getting healthy and fit.
Ways To Not Go Broke While Getting Healthy and Fit #1:
KNOW WHAT'S LEGIT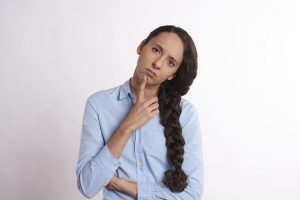 The world of health and fitness is filled with charlatans and snake-oil salesmen who promise you the world but never deliver. You end up losing your money and quite without the results you truly want. Interestingly, I have a product to return on my kitchen counter because it didn't do what the marketing promised.
Learning to look for the signs of a scam or sub-par products or services is key to steering clear of bad deals. While the business owners selling their lifestyle and results to you might appear trustworthy, they may not be upfront about what it truly took to get that healthy, fit body. After all, a ten-minute workout isn't going to get you a six-pack and running a marathon. A couple things to look out for are claims that promise you results in a specified time and anything without a 100 percent money back guarantee. I recommend reading multiple reviews from various sites before you purchase anything on the internet or from a store.
Ways To Not Go Broke While Getting Healthy and Fit #2:
KNOW WHAT SUITS YOU AND YOUR GOALS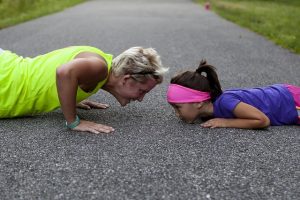 Many women associate health and fitness with just going to the gym every day and will sweat, run and, lift until they have achieved the perfect body for them. However, gym memberships are becoming more and more expensive. Consider other ways to meet your goals without locking yourself into a contract or costly fees. This is especially important if you are not really using it that often. Occasional workouts can be done at home or in a class that you can pay for as you go.
As far as health therapies, food, and supplements, again, really understand what works for you and your body. Buying expensive products doesn't mean you will suddenly get healthy. Raising the bar on your health is a long-term commitment that can take months and even years to achieve. In other words, focus on what you need to achieve the most important health goals.
Ways To Not Go Broke While Getting Healthy and Fit #3:
Injury and Health Recovery
After suffering an injury or health setback, you might feel like all of your hard work was for nothing and you will struggle to get back to your routine. Following an injury and medical treatment plan can speed recovery and save you time and money in the long run. Additionally, you can seek out a lawyer to help with expenses if you have a lawsuit or disability claim. This will help ease cash flow issues, especially if you have been forced out of work and might be struggling financially.
Ways To Not Go Broke While Getting Healthy and Fit#4:
HEALTHY LIFE, HEALTHY WALLET
Obtaining health doesn't have to be at the expense of your finances. Though we've talked about several ways to avoid health and fitness product pitfalls, I have one more point to make. Getting and staying healthy is really a positive cycle for you and your money. Think about how much money can be spent on medical bills, treatments, drugs, even hospital stays. Now, think about how much money you can save by avoiding all of that. Leading a healthful lifestyle is a commitment that, indeed, will save you thousands down the road. Even that good food you might pay a little more for is saving you in the long run. I hope this helps you to start or continue your fitness journey with confidence and a fatter wallet.