There is an undeniable power in keeping things simple in our personal lives as well as in business. I believe this is true because we aren't meant to be under pressure and stress 24/7. Complications that seep into our lives from work can cause health, relationship, and money problems that can be challenging to overcome. It's important to find ways to minimize complexities and adopt practices that keep business simple and manageable. Think of it as clearing the path to move forward to goals and dreams. And, though, there will always be challenges in business, there are doable strategies that lighten the load. Here are just a few things you can do to keep it simple, sweetie! 
Adopt a Simple, Universal Business Design
Your business design is the recognizable connection that makes your purpose and culture identifiable and accessible to all. Ultimately, the function of your design is to visually illustrate your core message. Whether you are thinking about your web design or your store layout, simplicity can elevate your pitch and convey a strong impression.
If a business design is too complex, it can confuse and lack that connection with your potential customers. Keep color combos and layout on websites and other media simple and cohesive. This type of design simplicity helps you to manage your business in its early stages before you can outsource and hire multiple people to manage it.
Simplify Accounting and Finances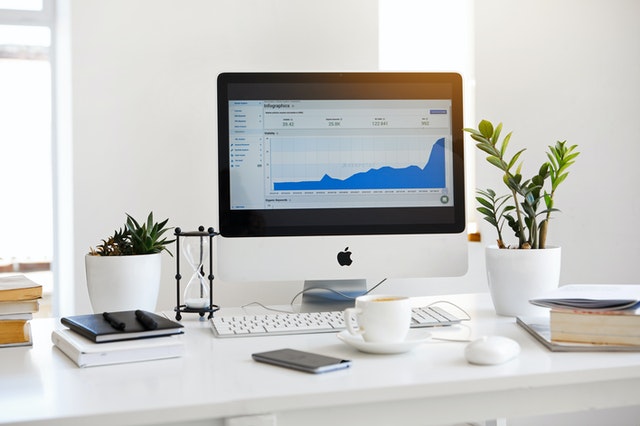 Unfortunately, in the business world, transaction challenges and obstacles are often caused by unnecessary or complex processes. For instance, a company that manually prepares invoices, purchase orders, and inventory makes accounting and tracking sales much more difficult than it needs to be. Invoicing errors, for example, can lead to delays and accounting nightmares later on.
Accounting doesn't have to be a painful manual task even in the early stages of a business. Using automated solutions such as accounting software or OnPay Solutions for accounts payable and receivables can streamline financial operations in one place, supporting cash flow and simplifying bookkeeping. Another quality tool for some types of businesses is working with EZLease for lease accounting if leasing property efficiently and staying compliant with laws is a concern. 
Use a Simple Recruitment Process
The job-hunting process is actually stressful for both the candidates and the interviewers. This is true because both parties have something to lose if things go awry in the information gathering process. Ideally, the business recruiters and the ones seeking jobs have the opportunity to show their true personalities and goals for the future. This will more likely happen if the process is simple and clear. Ultimately, the interview needs to be a conversation based on what is truly necessary to know in order to make a quality decision. After all, genuine connection speaks more than checking boxes on a complex interview scorecard.
Send a Simple Message
Your mission statement is a clear and brief introduction that describes what your business stands for. While it may be difficult to summarize your company's vision and put it into a sentence, it is important to do so.  This helps to keep your branding and marketing simple and accessible. The more complex your message is, the more likely people will forget your brand. 
Remember, business simplicity promotes less stress, understandability, transparency, and a clearer path to goals. Whether you interview a candidate or request an invoice payment, keeping processes as manageable and straightforward as possible ensures effective completion and ultimately consistent success.