Working in real estate comes with several bonuses, from nice paychecks to setting your hours. This career path is indeed popular with many women that are good with people. However, while popular, working in real estate isn't always easy to get right. Though I haven't been a realtor, I have been on the other side of things. I quickly discovered several main points of service that I had to have to feel comfortable and looked after as a client. These things are not negotiable for me, and I imagine are not for most people.
The good news is that if you're smart about your approach, it is possible to reach your potential in the industry and keep real estate clients for life. Whether you're new to real estate or you've been working in the industry for a while, there's always room for improvement. Here are some of those musts that I wanted from my realtor when I purchased a home.
Listen to the Clients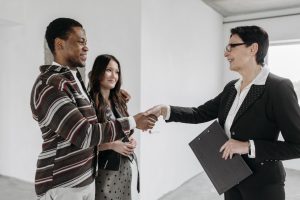 I remember the harsh reality of not being listened to while my husband and I were purchasing a home recently. The realtor kept showing us homes that were not even close to what we wanted or dreamed of. And, yes, the market is tight right now, but listening and understanding what your clients want is not something to stop doing just because things are challenging. On the contrary, the challenge is the time to listen more closely.
Additionally, don't just listen to their words, but watch their expressions, body language, and how they move through the homes. Sometimes the unspoken words are the most profound, especially when people are buying large ticket items like homes and cars.
Make Communication a Priority
For a realtor, good verbal and digital communication is vital to have the best outcome for you and your clients. Remember that you can influence your clients positively or negatively. I don't appreciate being manipulated or swayed by a realtor just because they want to sell a certain home. Nothing is more important than what the client wants and feels. 
If you are truly on board with making the client happy, you can and need to communicate this through verbal affirmations and positive actions. Find your balance and rhythm with your clients by making it a clear 2-way communication street of honesty, encouragement, and respect.
Have Multiple Methods of Communication
It's also vital to offer multiple means of communication with you, so you don't miss anything. We struggled to get ahold of our realtor quite a bit during our experience. Messages were missed and got lost in translation more times than not.  Though we ended up with a home we love, I can't say that it was due to the service we got from the realtor. The last thing that any buyer wants is to be working with a realtor who is a nightmare to get hold of, so it pays to offer your clients a variety of means of contacting you. 
Ideally, you want to have a dedicated business phone number, a WhatsApp account, an email, and anything else that you think would make staying in touch easier for everyone. The more methods you have available, the easier it will be for your clients and potential clients to contact you.
Show Quality Properties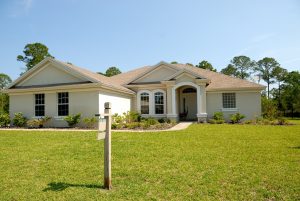 If you're going to be a successful realtor, you must cultivate a knack for locating quality and affordable properties. Do also remember how you define quality might not be the same as your clients. For example, early in our home search, we met a realtor (not the one we ended up with) who showed us a home that was a dump and had the one thing that we said was a deal-breaker. She didn't listen and stood there raving about the property as I choked on the overwhelming scent of mold, animal urine, and filth. I was shocked at how anyone could be OK with that scenario.
Make sure to be up to date on all of the best offerings that match what your clients want. I know that realtors use apps like lead gen for realtors to stay ahead of the pack. Do also make sure to tell newbie clients that the market is in hyperdrive right now and can feel like a circus. This is why it's necessary to not waste your time or theirs with properties that won't work or are sub-par.
You will find that if you make a name for yourself offering quality properties within your local area, you will see your business grow. People always want to work with realtors who are known for providing all of the above and more. I recommend blending these things with your unique special sauce to make strides in your career. You can also talk to past clients and ask for their feedback about how you can improve your services.