Wearing the same clothes the same way over and over can land you in a wardrobe rut. Not only that, it can chisel away at your self-confidence and ability to express yourself creatively. Even if you are conservative and don't like to stand out, knowing how to use accessories, color, and clothing combos will help you create outfits that are completely you. You might be surprised how much more polished and put together you can look if you try just a little harder. To get you started, here are a few of my favorite easy ways to sharpen your wardrobe.
Sharpen Your Wardrobe #1:

Use Hair/Head Accessories
There is that one woman who always looks polished. She uses the coolest hair accessories, hats or scarfs that you almost always ask about. Tell you a little secret… there is no secret. That woman just plays around with different looks and finds what works for her. She expresses who she is with things she likes. And, yes, you can do the same.
Though not everyone is comfortable wearing hats, a headband, barrette, or scarf might be the ticket to completing many of your outfits. Not only that, think about how bad hair days can really throw you off. Pinning your hair up with some cute bobby pins is the perfect way to look stylish while keeping your BHD on the down low. Check out some fashion magazines or blogs for the latest looks.
Sharpen Your Wardrobe #2:
Wear Jewelry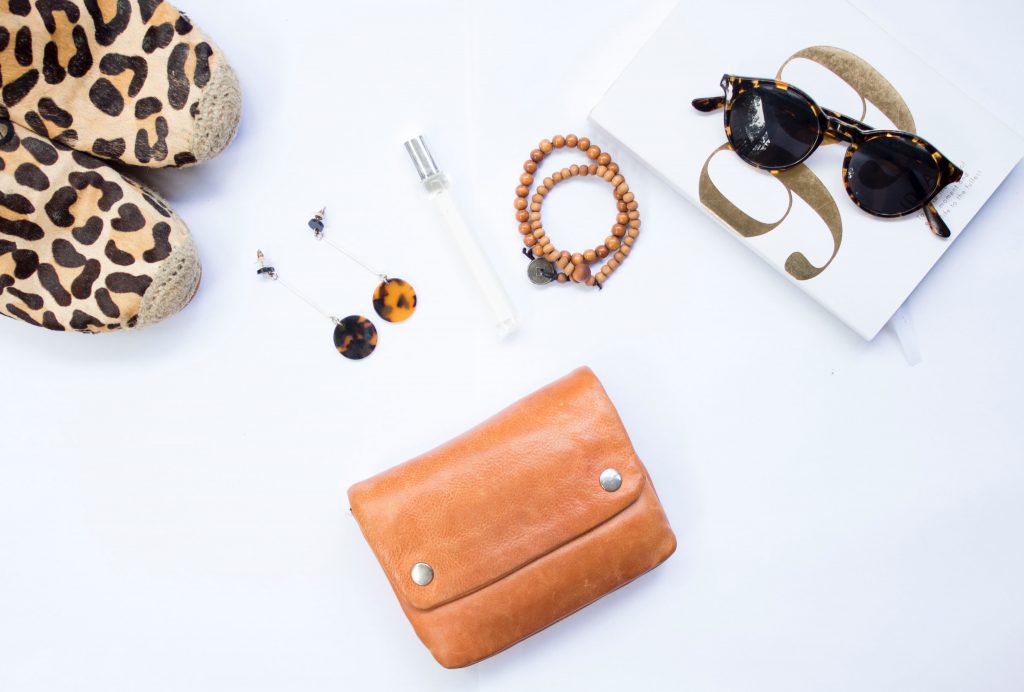 Jewelry is another tool in the "sharp wardrobe" arsenal. I recommend that you own a variety of pieces that are versatile and classic. Though most women have a preference for either gold or silver, do keep both on hand. This is an area you can really show off your personality and style. If you are more conservative, simply add timeless classic jewelry to add a touch of elegance to any outfit.
A more creative and bold personality might enjoy statement pieces or brighter colors. I like to wear one signature piece every day. This helps me to feel complete and as though I'm staying true to me. The sky is the limit with jewelry, as you will not run out of options at any budget. Speaking of budget, if your's is high, consider fine custom jewelry.
Sharpen Your Wardrobe #3:

Change How You Wear Things
Individual items like jeans, button-down shirts, and even dresses can be worn in a variety of ways. It just takes a little experimentation to figure out what you like and looks great on you. Truthfully, the way in which you wear some pieces can be the difference between looking dull or sharp as an arrow. Simple changes like cuffing your jeans or sleeves take you into a whole new level of style. Being willing to step outside the box shows the world you aren't afraid to be different or to show your personality.
Sharpen Your Wardrobe #4:
Use Color
Bright and colorful pieces and accessories are not only a lot of fun to wear but can sharpen up your wardrobe. Again, we are talking personality here! Getting in the dullsville color rut is great if you're trying to hide but not so much if you need to stand out. It doesn't take much color to bring your wardrobe to a new level. Small pops of color turn even the most boring outfits into something special. Invest in bright and colorful bags, scarves, shoes, and even socks so you can give our outfit a bit of 'oomph'. This is even for you "Johnny Cashers" out there…yeah, I've been known to wear all black outfits frequently.
Sharpen Your Wardrobe #5:

Play with Layers
Many women are afraid to layer clothing for several reasons. First, they think it makes them look fat. On the contrary, layers can actually help to disguise areas that are fuller. Second, they think it's too much. When done right, layers are an enhancement. I recommend learning the best layering techniques from fashion mags or even Pinterest. Third, they don't want to get hot. So, this one is right up the middle-aged woman alley. Layering is a solution to frequent hot flashes and temperature changes. It allows you to remove items when the heat is on, whereas, you couldn't if you wore just a sweater.
All in all, it doesn't take a lot of effort to sharpen your wardrobe. With a little research and some experimentation, you can look your best. And, it can be done without spending a lot of money or time. Channel your inner little girl and get in that closet for some dress up time!