Successful business owners know that adopting cutting-edge technologies and trends helps them stay ahead of the curve as the business world develops. That said, it can often be challenging to distinguish between innovations that will actually help your business and those that are just fads. Let's discuss some of the modern business action steps for greater success. After all, you want to take your company higher and maintain its competitiveness in the market today.
Embrace Digital Technology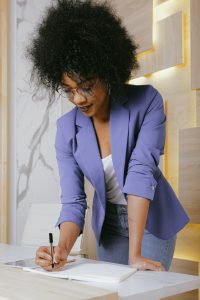 The emergence of digital technology has drastically changed how businesses run, especially over the past five years. If you want to remain competitive, I encourage you to know and use digital resources. For example, digital marketing tools like social media and email campaigns can expand your audience reach and raise brand awareness.
Your sales process can also be streamlined and customized to your industry through digital resources. Often, using technology like e-commerce solutions can lower the expense of physical storefronts. Additionally, teams can collaborate easily regardless of location thanks to cloud computing, simple data storage, and remote access with the right small business networking solutions in place.
Invest in Data Analysis
Today's business world is mostly data-driven and certainly reliant on technology to progress.  To remain competitive, you must have a thorough understanding of your customers and market both locally and virtually. Fortunately, you can gather, analyze, and interpret market data with the aid of technologies and data analysis tools.
Using proper data analysis enables you to make better decisions, target your marketing efforts more precisely, and find fresh opportunities for expansion. With the help of this information, you can also assess the effectiveness of your marketing initiatives and make any changes required to boost profits.
Foster a Culture of Innovation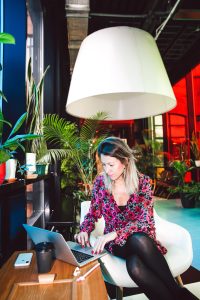 Cultivating an innovative culture within your organization helps your company remain competitive in today's quickly evolving business environment. This entails encouraging staff members to think creatively, try novel concepts, and take calculated risks. With this culture shift, you can take advantage of your team's collective creativity and reach higher company goals. Furthermore, this culture can draw in and keep top employees who are passionate about innovation and furthering industry progress.
Embrace Remote Work
The trend moving quickly toward remote work has completely changed how modern companies operate. Though the shift primarily happened with the pandemic, it's likely that many companies will continue to embrace the trend long after it's over. It showed owners that allowing employees to work from home not only made it easier for everyone but also drove up profits in some cases.
The shift to remote work could also draw in top talent from all over the world, as opposed to those who are local to your business. As you experience boosted productivity and cut costs, your employees will enjoy a flexible schedule, more time for family, and less commuting.
Prioritize Customer Experience
Customer experience is more important than ever in the business world of today. Companies must consistently provide a high-quality experience and comprehend their customers' needs and wants in order to remain competitive. Prioritizing your customers at all times, helps them to appreciate you and your business enough to keep returning. A customer-centric approach can also result in effective word-of-mouth marketing, which is beneficial for any type of business. 
Using technology to serve, stay connected to, and solve problems is an effective way to build your customer/client base and tap into new markets as well. Social media is highly used at the grassroots to procure an engaged audience that is loyal and spends money!
Staying ahead of the curve and embracing new technologies and trends are key to modernizing your company. You'll be able to expand your audience, streamline your business, and gain a competitive advantage by putting these strategies into practice. I highly recommend these modern business action steps for greater success!