As a parent, you're going to have challenges raising your children. Most of the time, you'll figure things out fairly quickly and move forward with confidence. However, there are times when daily life feels more like walking through wet cement than rearing kids. This may happen around the years right before and as your child becomes a teenager. Regardless of when challenging changes occur, it's up to us as parents to steer the ship through the storm. Here are a few secrets to raising a happy healthy teen.
Raising A Happy Healthy Teen #1:
Give Him/Her Space
One of the hardest things to accept as a parent is that, eventually, you must let your children go. That means losing control and having to, sometimes, watch them make terrible mistakes. Teens are a special breed of human. They aren't quite ready to leave the nest, but they also want their own space.
It's important to speak with your teen openly about what he or she needs from you to feel safe but also confident. This is a good time to loosen the reigns a little but also make sure to communicate the boundaries and consequences. The space you give is meant to encourage independence, not carelessness.
Raising A Happy Healthy Teen #2:
Bond Regularly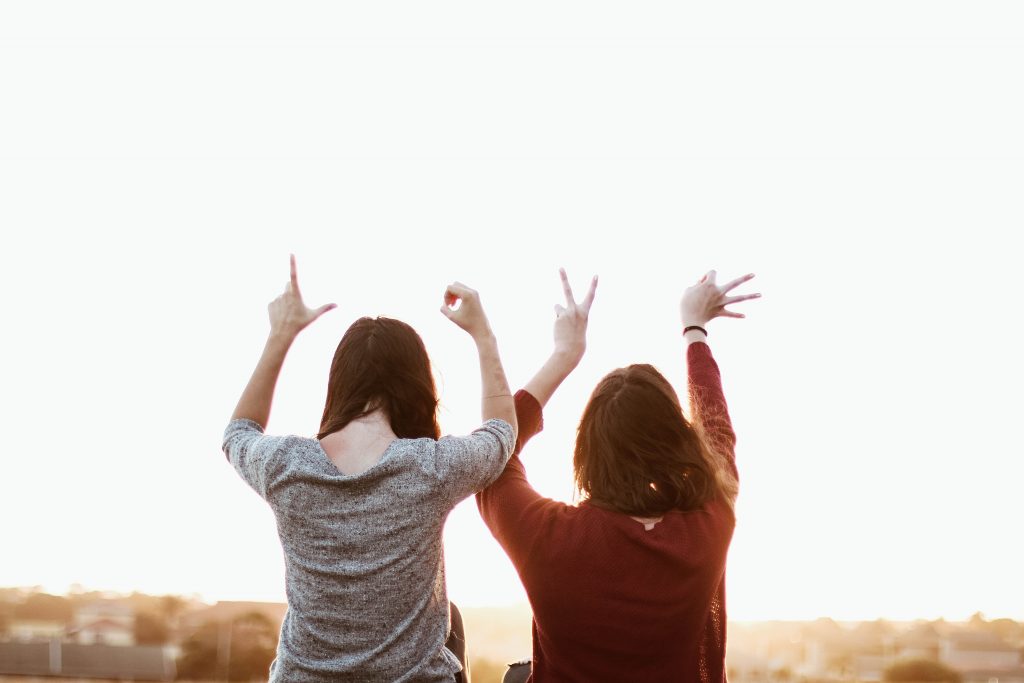 Just because your teen is growing, doesn't mean he or she doesn't want you around or involved in his or her activities. Yes, there may be times when the parents are off limits. Don't take this personally. It's all a part of the growing process. Do find out what your teen loves to do with you and make sure to make the time for it. Bonding with new more grown-up activities is a sure fire way to win over even the toughest teen rebel. 
Raising A Happy Healthy Teen #3:
Be Aware
From external influences to bullying, there's a lot your teenager could go through. Your awareness of changes in habits, school performance, and relationships will help your teen to feel loved and valid. And, you can do this without smothering him/her. Ask quality questions, relate stories from your own teen life, be available to listen to venting or concerns, even if they seem insignificant.
The negative influences for a teen can mostly be avoided with some quality communication from parents and mentors. Often the only reason a teen tries things like drugs and alcohol is that he/she doesn't believe anyone really cares or is aware. Even if you don't think that your child would do something like this, you need to know the effects of drug abuse on the brain can be horrible and life-altering. The real secret here is to start talking about the dark stuff long before they get to their 13th birthday.
Raising A Happy Healthy Teen #4:
Be Supportive
Sometimes, raising a happy healthy teen has more to do with you than it does with the child. Your attitude, expectations, and reactions all play a role in how your teen views the world. I recommend researching more about how to be the kind of parent your child wants to talk to and be with. This is your time to learn and grow. And this is all about you… it's time to audit your parenting skills and put an end to your own non-serving habits.
Raising A Happy Healthy Teen #5:
Encourage and Draw out Gifts
Finally, encourage your children to be themselves and love who they are. One positive way to do this is to help your teen to clearly know his/her gifts and talents. Tell her she is a great singer! Share how much you appreciate his cooking skills! These small gestures of appreciation and encouragement create motivation to move into their adulthood. If your teen seems to lack motivation it could be that no one has recognized a gift or expressed encouragement to simply be who they are. You have the power to help your teen shoot for the stars!