It's not uncommon for women to feel dissatisfied with their careers these days. With so many paths (and speed bumps), it can be difficult to know what direction to go. Often, the grass looks greener on the other side, leaving you feeling as though there must be something more. The thing is, it's important to create the career you want based on your dreams and goals and not what others do or how much money they make. Let's talk about how to make some serving decisions where your career is concerned.
Understanding Where You Are
There can be several factors that contribute to a career slump or a feeling of dissatisfaction. Some may have to do with how your current job is going or things that are out of your control. This is common and can create low self-esteem, as well as feelings of doubt about past choices. Additionally, you probably created expectations of how life would be by a certain age. Reaching that age and not meeting those goals can be disappointing. Hello, mid-life crisis or burnout!
It's important to understand where you are in your mind first before you make any sudden changes or moves in your career. Honestly, you are where you are because of the choices you have made along the way. And, no, I'm not saying everything is your "fault", it's just that we don't see the big picture of our choices when we make them. Take full responsibility for your life, so you can change it for the better.
Moving Forward
Once you feel you are in a good place emotionally, physically and are ready to move forward, start revisiting your goals. Better yet, make some new ones that reflect the woman you are now. This exercise will likely bring up some long-forgotten dreams and desires. It will also help you get in the appropriate mindset to create the career you want.
Write down the key things you want from your career. Keep in mind, these may not have anything to do with your current job or situation. Let your desires flow naturally and don't judge what comes up even if it seems impossible.
Know Your Worth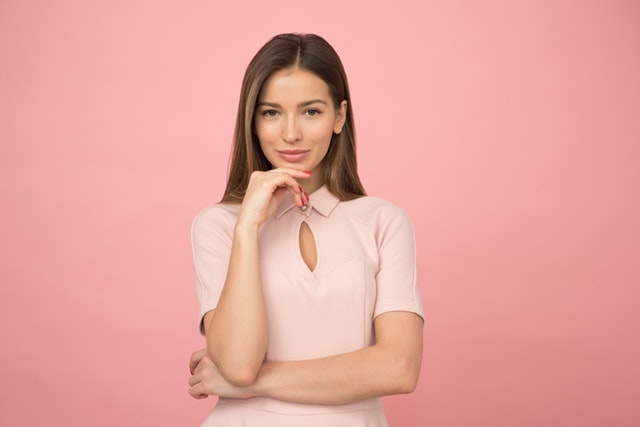 It's possible that you have not been paid a fair wage for your experience and knowledge. Unfortunately, it happens all the time for both men and women. If you plan to stay in your current career, do some research on the industry in which you work to see exactly what the average wages are in your area. Be forthright with your superiors about any discrepancies in your pay structure.
Should you decide to move on to something else, do ample research to know what you're getting in to. To create the career you want, you may need additional education or training to even qualify for an entry-level position.
Taking the Corporate Ladder by Storm
If you know there is nowhere to go in your present company, it's time to bark up someone else's corporate ladder. Often, large companies have more opportunities. However, this could require a big move on your part. Be willing to relocate if it is worth it to do so.
Keep in mind, some companies also offer in-house training programs and may even put you through school or training. Read actual employee reviews left on job sights to get the 411 on each company you're considering moving to. These will give you a stronger sense of what type of development and progression culture they have. 
Making Big Changes
If you are dead set on moving into a completely different career, prepare yourself for a wild ride. One of the most common desires women have later in life is to do something that has more meaning. They want to help people or work for an organization that does. Some people-serving careers might be nursing, social work, coaching, teaching, or even midwifery. My daughter is actually going through this right now. She spent years in the Navy and now wants to become a nurse-midwife. She has discovered the perks of being a midwife through research and interviewing those in the field. She is also in a nursing program right now.
It's interesting to note, though, just because you change career paths doesn't mean you aren't going to need or use what you've learned and experienced up until now. On the contrary, you will use it all! We grow and learn with everything we do and the people we meet along the way.
You Want More Flexibility and Freedom
If you want a career that gives you better work and home life balance, consider freelancing or companies that allow remote working. Some positions to consider are writer, travel blogger, graphic designer, coach, IT, or owning an online business or store.
With these types of careers, you can work from anywhere in the world, including your backyard on a sunny day. There are many options in freelance work, many of which involve creativity. The freedom and flexibility could bring you to the fresh start you desire. Do, of course, make sure you are financially stable before you go quitting your job. 
Final Thoughts
It is never too late to change your career trajectory. First, be honest with yourself about what you are seeking and where you are now. Your mindset is of the utmost importance if you're going to make life-changing decisions. Be mindful of your finances, family, and any other situation that might prevent you from completing a career move at this time. Good luck, and always be YOU!