Are you ready to update your beauty regimen with the hottest and latest trends of 2023? If that is the case, check out some that are making their way around the globe this year. This year is all about experimentation, creativity, and self-expression. From bold eye makeup or natural-looking glowing skin, there's something for women of all ages and styles. I recommend trying at least one of them for a fresh look or just to have some fun. In this post, we'll look at some of the hottest beauty trends of 2023, such as makeup, skincare, haircare, and more. Get ready to reinvent yourself with one or all of them!
Bold Eye Makeup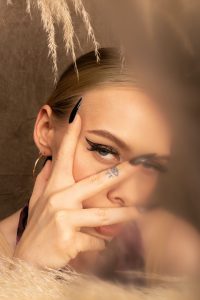 For those of you who enjoy playing up your eyes, bold eye makeup trends have returned with full force this year – think vibrant eyeshadow shades, dramatic eyeliner, and fluffy lashes. We're seeing lots of bright, colorful palettes featuring neon green to electric pink shades this year too!
Eyeliner styles such as graphic lines, winged tips, and double lines should also be explored. Try falsies or extensions on falsies to achieve fuller-than-full eyelash volume for full fluttery effect lashes. Also, experiment with mixing different colors and textures for a striking appearance! Don't be intimidated to create unique, eye-catching looks!
Natural, Glowing Skin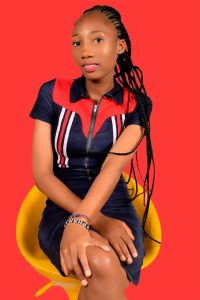 One of the leading beauty focuses for 2023 is achieving a natural yet glowing complexion through proper skin care habits such as cleansing, toning, and moisturizing. Focusing on looking natural will consistently achieve excellent results! When applying highlighter, emphasize areas like cheekbones and brow bones for added radiance – keeping in mind the goal is fresh-faced rather than made-up!
Nineties Hairstyles
Fashion trends often repeat themselves. This year we're seeing the return of retro hairstyles like messy buns, half-up ponytails, and face-framing layers from the nineties. To stay trendy without looking outdated, looking effortless is critical when styling these looks with retro charm!
Experiment with different hair accessories like scrunchies, butterfly clips, and headbands for an on-trend twist. Try adding color with hair dye, hair wax, or highlights. Whether your aim is a grungy vibe or sleek minimalism, 90s hair trends offer ample opportunities for experimentation!
Sustainable Beauty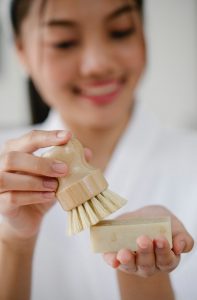 With increasing mindfulness of the environmental and ethical consequences of consumer decisions, sustainable beauty has grown increasingly popular. This movement emphasizes using products that are eco-friendly, cruelty-free, ethically sourced, or manufactured locally. This might include eco-friendly cosmetics, organic clothing, and products that cause no harm to animals, humans, or the environment. Look out for brands that prioritize sustainability over harmful ingredients or excessive packaging.
Avoid waste by choosing products like tinted lip balm or cream blush that come in refillable containers, and selecting multifunctional formulas. Sustainable beauty also plays an essential part in caring for both ourselves and the Earth!
DIY Beauty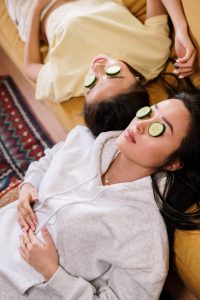 With social media and YouTube tutorials facilitating its accessibility, DIY beauty has never been more popular. From homemade face masks to natural hair treatments, there are endless ways DIY beauty products can be made at home. Not only is it cost-effective, but creating your own products is also a fun way to experiment with various ingredients and formulations. Be sure to do your research and follow instructions precisely so as to prevent skin irritations or allergic reactions. Remember, not everything that works for your friend might not work for you.
Cosmetic Treatments and Surgery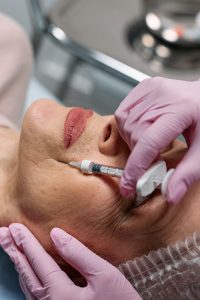 Cosmetic treatments and surgery remain an appealing solution for some women to enhance their appearance. Of course, there is a wide variety and range of procedures to consider for this one. Though some treatments are relatively non-invasive, there are some that come with serious risks. That's why it's important to know all the facts before doing anything. Even things like chemical peels and Botox have potential side effects.
If you are considering cosmetic surgery, I recommend that you have realistic expectations and an awareness of all possible risks and complications associated with surgery. For example, skin thickness in rhinoplasty surgery can have a substantial effect on final results. It's crucial that things like this be discussed during the consultation with the surgeon.
Curly Hair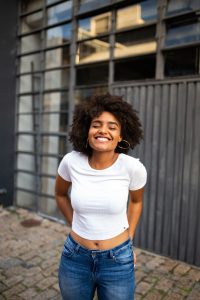 Beauty trends currently favoring those with naturally curly locks are all about celebrating them and letting their unique texture come through.  Straightening and smoothening no longer need to be your aim. Instead, it can be about celebrating what makes you unique and beautiful!
One increasingly popular trend is the "curly girl method," which utilizes various hair products and techniques to accentuate and define one's natural coils. This usually includes using sulfate-free shampoos, deep conditioning treatments, and styling with a curl cream to encourage curl formation.
Curly hair enthusiasts love trying out trendy updos like the "pineapple" updo, in which your locks are pulled back into a high ponytail at the crown of your head and secured with either a scrunchie or satin hair tie for optimal curl protection while sleeping and creating an effortlessly stylish and fashionable look. There is so much you can do with curly locks! So have some fun exploring all their possibilities.
Conclusion 
Beauty trends change constantly, yet one constant remains: self-expression and quality self-care.  There's sure to be something suitable for everyone's taste out there. I encourage you to experiment, have fun, and see what works!