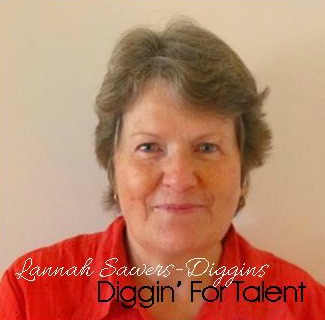 PLEASE MEET ANOTHER AMAZING YOUNG ACTRESS –
JACKEE MINELLI
One of the very many things I like most about what I do – combining the stories of emerging showbiz talents (and some more experienced) with the fight against bullying – is hearing and learning about some of these people.  What some of them have been through – bullying – and how they rise above it.  They sing their wonderful talents to show the world that all their nightmares/tormenters have done is help bring them through – help make them who and what they are.  Proving to other victims worldwide that they are certainly not alone and that they can be whatever they want – if they put their minds to it.  No-one can stop you, not if you really want it.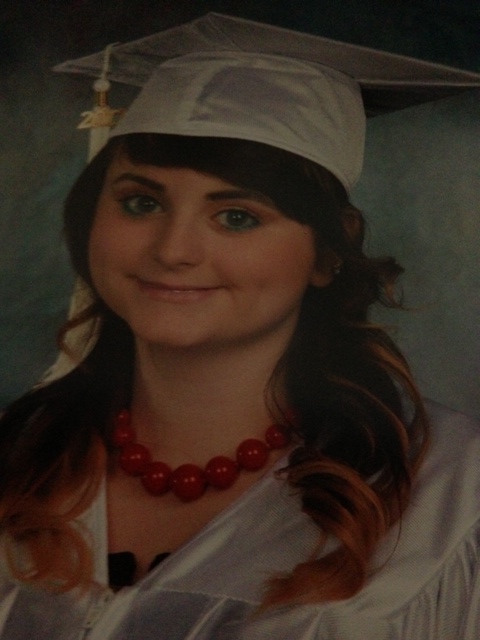 This next young lady, JACKEE MINELLI, is yet another who, frankly, has left me – and continues to leave me – gobsmacked.  She is very young and is another who has an amazing story to tell (which, hopefully, will be published in a future issue) – but, for now, here is her initial article.
I asked Jackee to give us a little glimpse into her wonderful family and background.  She responded that she has "three brothers, two sisters and three nephews."  And we mustn't forget her puppy, Bentely.  She also mentioned that her parents own personal care homes and they all, as a family, work there.
Jackee is an actor – her recent appearance in the anti-bullying film, Red Head Randy (which also stars Meredith O'Connor), along with all the accompanying publicity, appears to have given her self-confidence a huge – and badly needed – also very well deserved – boost.  When asked how she was chosen for this, it seems she was picked to go to an audition in NYC – and within days was told the very exciting news that she had been successful.  Wow!  Way to go, Jackee!
She does feel that the film will have quite an effect on many people because victims will see that they are not alone, they can be strong and if they want to, they will overcome past and current pain.  Jackee hopes the bullies out there will become frightened and realize their actions are wrong – and that maybe, just maybe, they might even stop.  She absolutely hopes people will support the film completely because "it will get out there to all the kids that are bullied to let them know they aren't alone and to stand up for themselves to show them that they are just like everyone else."  Jackee does add that she really hopes the film will stop the bullies.
To show the enormity of Jackee's experience and feelings – to say nothing of her growing confidence – when asked the heavy question about whether she feels the government or the schools are mainly to blame for the bullying epidemic, she simply responded that she does not feel that governments and schools are handling this at all.  She adds:  "If they did handle this it wouldn't be going on still and kids wouldn't be taking their own lives because of this!'" Wow.  Well said – Jackee!
Moving back to her career, she has named some – rather – famous people she has met and – well, let's let her tell us all about it.  Over to you, Jackee:  "I have met a lot of celebrities in my life time.  I am not going to name them all but here are a few.  I liked the Jonas Brothers since I was twelve – I saw them over fifteen times in concert and met them once.  I was recently going to see them and meet them on October 13th but the tour got cancelled.  It upset me very badly but looking to future to see them again.  Ian Somerhalder from Vampire Diaries– my favourite actor ever.  Paul Wesley – Vampire Diaries – a lot of other cast from Vampire Diaries also."  OK, so I'm gobsmacked all over again and just a tad envious.
But wait – there's more.  Jackee hasn't finished yet:  Henry Winkler from Happy Days … WHAT?  The Fonz???  Wow.  Even I know him – or should I say, know of him.  Yet more:   Garry Allen, a country singer.  Also familiar – they all are, actually.  But to continue:  Tracy Byrd, a country singer. 
Justin Beiber. 
Getting back to reality – I asked if Jackee feels enough is being done to try to control this?  At least, to raise awareness.  She does feel that the Red Head Randy cast and crew have done and are doing a lot toward this.  She really wants the movie to kick off well and "have everyone dying to see it and have more fundraisers for bullying."  Hear, hear!
As mentioned earlier, Jackee's self confidence had been almost non-existent but she feels that it has grown a lot after the movie – and that it has given her the ability to be around people.  As Jackee is underage, I am also having a considerable amount of contact with her equally amazing Mom, the delightful Dottie – who I know couldn't be prouder of her daughter and absolutely justifiably so.  When asked about her family's feelings about all that is happening to their daughter and sister, Jackee says they couldn't be more supportive and are extremely proud of her in what she is doing and whom she has become as a person.  It seems they have always been there by her side through everything.
Jackee's own nightmare occurred all the way through her schooling, right up until her senior year.  She has absolutely no idea why she was picked on – but, that can be an extremely difficult question for any victim to try to answer – if they ever do.
She does have goals for the future – which are so important.  She simply wants to inspire all victims of bullying and to help them overcome and show them that suicide isn't the way to go.
Her inspiration?  Pure and simple.  It's GOD.  "HE has always been there for me and He's the one I always turn to."
            Her final message to the victims of bullying the world: 
"My message for all the victims is stay strong, pray to God every day – if you're being bullied tell someone and you will get through it.  Trust in God."
What a gal!
Source:   Jackee Minelli
(translated from interview by Lannah Sawers-Diggins)
IMAGES:    
Feature: Jackee and Mom, Dottie
1.  Jackee Minelli