Hi everyone!  Today I'd like to introduce a new contributor to our Expert Team.  Lannah Sawers-Diggins is a journalist and photographer from Australia who will be gracing us with her new Column called Diggin' for Talent. Lannah is an expert at talent discovery and her efforts to educate the public about the damaging effects of bullying.  She has brilliantly combined her talents and dedicated her writing to promoting artists who also advocate for the fight against bullying.  So we were thrilled when her first submission was about our friend  singer, songwriter, actress, model, Meredith O'Connor.  This follow up article catches up with Meredith and talks about the exciting things she's been up to.  Please welcome Lannah to our community and visit her website Bullseye and the Fight Against Bullying.
Kellie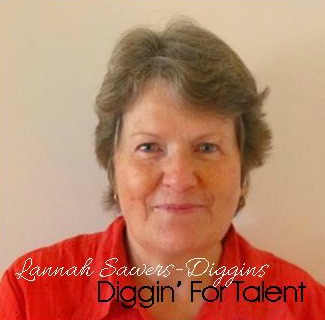 In this world of ours we are blessed with some amazingly talented people – of all races and ages and – everything.  Some are already well and truly established, others are still climbing the entertainment ladder to stardom and yet others are just starting out.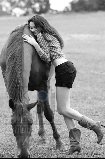 Enter the lovely Meredith O'Connor of the USA.  This extremely talented young model, actress, singer and songwriter, has just sung the title song for one of her movies which is being released in October – Red Head Randy, which is essentially a horror movie about anti-bullying.  Her star appears to be rising quickly now and when asked how she felt, her answer?  "Overwhelmed, humbled, happy, unreal and rewarded – all at once."  Good description.  She also adds that "the entertainment world can be crazy" – very true but Meredith has put in a heck of a lot of hard work on her new anti-bullying song and music video:  The Game and she does feel all of this effort has been worthwhile, knowing all the time that she can help girls and boys who might be struggling in their youth.
Meredith has also recently starred in two movies, both of which are about to be released, this month.  She said Frappe Avec Amore was 'quite the experience' – she had only been flown in for a day due to the filming of Red Head Randy.  As Meredith says, both films are different – one is horror, the other comedic.  She adds that the sheer experience of meeting such creative directors, producers and films teams has been priceless – and she says she cannot compare the two.
To add another string to her bow, Meredith recently had a week of performances in Nashville – she has described it as "so fun".  In her own words:  "After being discovered last year with 'celebrity' my manager told me we had fans in Nashville and was just waiting for the best opportunity to fly out there."  So a week of performances, meeting some of the most amazing people, both in the entertainment industry and her wonderful fans, along with being interviewed, Meredith was kept very busy for that week – and loved every nano-second of it.  Again, in her words:  "They planned an action packed week in Nashville and the fans I met were an unforgettable experience.  It is really something to talk to some face to face, instead of you-tube comments."  She does want to shout out to Nate Thompson, who is a fan of her music – and also the city of Nashville itself.
This young singer has just released her DVD, The Game, the title song for the film Red Head Randy and Meredith feels that doing this has been the most rewarding thing of all – releasing it to kids and then seeing the feedback that it is getting.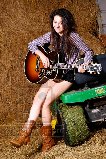 Justifiably, her family, especially her mother, is very proud – make that extremely proud – of her.  Given the speed in which her star does appear to be rising, Meredith mentions that her mother remembers her early days off Broadway: 'The long rehearsals, long hours,' and as she says, most kids would complain but her mother knew she loved being on stage.
When asked about future aspirations, Meredith mentions that she hopes that people like Red Head Randy and that her anti-bullying video finds similar or even greater success than celebrity did.  She also hopes to have more wonderful encounters with fans she wants to help through her tours and the rest of her work.  She continues by mentioning that her own inspirations are her fans and stories of them being bullied, along with concerts where she can meet those fans.  She loves listening to their stories about how school is going for them – and knowing that she has the power to help someone feel less alone – a very warming feeling.  Meredith also mentions that Lea Michele from Glee is another inspiration in that they had similar childhoods and both use their platforms for good.
Meredith is a past victim of this hideous phenomenon and, like so many others now, is using her increasing talents to help raise awareness internationally.   "I like to be living proof that ignoring bullies and doing what you love regardless will come and serve you in the long run," Meredith says.  And it does seem that her message is reaching those for whom she is aiming – parents and teachers are always asking how to handle specific scenarios.  However she also feels that if she helps a kid to continue to love her/himself and others through all the pain, then things are going to be OK.
Another rising star and true inspiration to the world – Meredith O'Connor (remember that name) is on her way!
Story Source:    Meredith O'Connor and Lannah Sawers-Diggins  (story translated from interview)
Images:              Meredith O'Connor