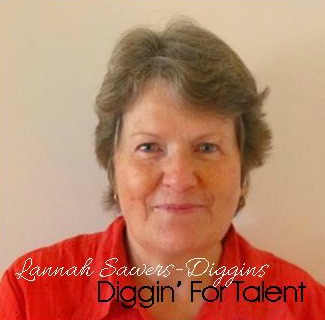 MEET ANOTHER DYNAMIC LADY
CAZ STEVENS 
Is there no end to the talent in this world?  Seems not and, I, for one, am not complaining.  But, clearly, I was in the last row – actually I don't think I was even invited – when the looks and talent were handed out.
But this lady sure as heck was front and center.  Please meet the wonderful and multi-talented Caz Stevens, wife, mum, vocalist, songwriter, business woman – you name it, the list is long.  When I mentioned her multiple talents, Caz replies, very coyly:  "Well, that's a compliment, however, I like to think I can handle almost anything and give it all 100%."  From all that I have learned since meeting this amazing woman, she does just that and much more.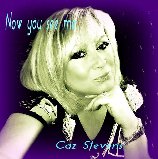 When asked about her background and if her parents are or were in the entertainment industry, Caz mentions that neither of her parents were.  Her mum was a great writer in that she loved poetry. Her dad?  Well, he was a taxi driver.  However, it does seem that her maternal grandparents were very musical. Her Papa Sam was from an American family who was in the entertainment industry.  Her great Uncle Joe was an artists' agent whose clientele included such names as Jimmy Durante and Al Jolson, among many others.  Not to be outdone, Caz' grandmother sang, and her sister played and sang jazz. Apparently she entertained the British and American soldiers stationed in the UK in WW2.
So, as Caz says, she feels that her path was, indeed, destined.  She is also the youngest child of four older brothers who all loved music, one of them being the head of promotion at EMI before moving on to run Rocket Records for Elton John.  There were also a lot of boxers on her father's side.  One of whom was world champion, Pedlar Palmer.
When asked who discovered her and when, Caz very simply answers:  "Well, I wouldn't say I was discovered but Mum took me for an audition."  At twelve years of age the audition was for husband and wife team, Phil and Dorothy Solomans who were actually just starting up the very first indie record company in the UK, called Major Minor Records and were looking for artists to sign.  It seemed they only had three – Caz being one and the other two being none other than Tom Jones and Johnny Nash.  While this was Caz' first record deal,  many more followed with such companies as Decca, CBS and Carerra.
While Caz is now a professional singer in her own right, that hasn't always been the case.  For a couple of years in her late teens she did session work, in studios and on stage, which she loved.  She said the experience was excellent, particularly for a girl of her age and that it did teach her the ropes for the rest of her career.
Being an astute businesswoman, with husband David Stevens, she started a production company of their own.   Here they do their own projects as well as work for major labels and indie clients. With David's talents as a musician, arranger and producer this was a relatively easy transition from using outside recording studios.  David had also toured world wide with The Foundations, the group which produced such huge hits as Build me up Buttercup, Baby Now That I Found You and In the Bad Bad Old Days, to name a few. He also had a lot of success with Big Up Jazz and another band called Bogaz.  So all this simply underlines the fact that this husband and wife team knew what they were doing.
Caz is also understandably adamant that, with her husband also being in the entertainment industry, he is not helping her to set out on her own.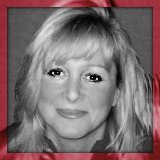 In her words:  "No, I don't think he is helping me – more encouraging me."  While she has spent some years building their business as well as singing for other artists, she also left her own singing for herself – on the sidelines as it were.  And then it seemed David had other ideas:  "Why don't we make an album of all our favourite songs and you sing them."  Brilliant.  Stroke of genius.  But at first Caz resisted not seeing the purpose.  But then David continued:  "You're crazy thinking like that – you're a great singer.  We have the studio and the musicians. Let's do it – even if it's only for us."  A philosophy that Caz simply could not argue with.
When asked about their businesses and the fact that they have some very well known names among their clientele, Caz simply says it does feel great working with such people.  It makes her feel respected by her peers.  It confirms she did her homework properly and has achieved "Gold Stars".  That said, she admits it really does not matter to her whether a client is famous or not – she devotes the same experience and respect and talent to one and all.
Caz mentions that she has always composed music both for other artists as well as for herself.  She also writes jingles for TV advertisements and radio stations.  Other artists have sung quite a few of her songs on their albums.  And in 2000, Caz also had a self-penned club charts' top twenty hit under the name of Priva called You're Givin' Me.
Her parents are among her inspirations.  They raised her with "great love and music, great food and music, great family life and music."  But on a serious note, Caz does say that her inspirations really are her parents, her children, nature and the human race.  "I think it's important to any human being in any walk of life to have been lucky enough, like me, to have come from such a strong family, who taught me such great morals and principles – and more than that, taught me to love and respect every human being and treat everyone in a way that I would want to be treated."  Good words.  She continues by naming her musical inspirations as Earth, Wind and Fire, Stevie Wonder, Dusty Springfield, Frank Sinatra, Nat King Cole and the Bee Gees.
Caz has also toured world wide which has given her the chance to see many different places.  She has lived in Paris, France and in Spain and also stayed a long time in Nashville when she worked for CBS.
To add yet another feather to her cap, she has enjoyed working with Miriam Stockley as one of a three piece girl back up group when she was signed to the BBC. She did this for three years and loved it.  She mentions it was Miriam who got her the gig – seemed she was pretty versatile as well, booking all the session singers for everything.  They met at a recording studio, when MIrium was eighteen.  Miriam liked Caz' vocals and they hit it off brilliantly. From that day forward they worked together all the time.  Miriam now lives in Florida with her husband and family.
As a solo artist, Caz never actually had a top twenty hit record until she became a mum of two and that was the club hit.  She did also have a number five hit in the French charts while signed with Carrera Records.  However, her voice is on over a thousand other hit records.
Her future aspirations?  Very simple:  "To be healthy and happy – for all my family to be well – because without our health we cannot do anything.  Once we have good health, we can then have dreams and goals that we can achieve."  Never a truer word was spoken.
And in the pipeline for Caz Stevens?   She is currently working on some projects with husband David and new artists. And, of course, she needs to complete her own album.  She just hopes she always has the desire to make great music.
Finally, Caz does have a message for the world:
"Just to believe in yourself, nothing's impossible as long as you believe."