With Kori Kovacs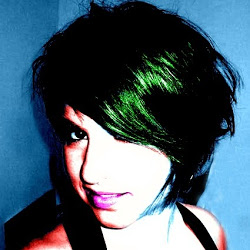 So, after reading my post last week…. maybe you think, "Yes.  I need some help in this whole fashion image area.  But where the heck do I start??"  A lot of women I come across feel that way.  They know their wardrobe needs some TLC, but short of stripping all the mannequins in the store…. many women don't really know how to put together a "look".  But before you even step foot in a store and spend your hard-earned money, you need to have a plan.  An idea.  An inspiration!
My inspirations come from several different places.  Of course, my first fashion idol was my Marmie (aka Mom).  I remember watching my mom put her outfits together, doing her hair, putting her makeup on…. and I remember how effortless it all looked!  Fast forward 20 years, and Marmie (yes I still call her that) still stays true to her image. Always looking for cool ways to wear vintage finds, reinventing last years looks, trying on a new lipstick…. I definitely had the cool mom that all my girlfriends adored and idolized.
Two very popular ladies also inspire my fashion image.  And you're going to be a little confused when I tell them to you, because these two women are VERY different in their style aesthetic   Audrey Hepburn and Betsey Johnson. (Enter confused "Huh?" here.)  Audrey, of course, basically wrote the book on classic beauty…. with her cool crisp lines, simplistic, almost preppy, casual look (think cropped chinos, ballet flats, and striped boat neck shirt).  Of course, her on-screen characters often had a whimsical glamour to them (Holly Golightly in Breakfast at Tiffany's comes to mind) which finds its way into my wardrobe more often than not.
So on the other end of the spectrum… is Betsey Johnson.  This woman is an accessory GENIUS. She embodies the word "fun".  I mean, this woman does cartwheels at the end of her fashion shows… she gets that giddy about her designs.  And who wouldn't?  I can't help but smile from ear to ear when I see her necklaces and earrings in the store.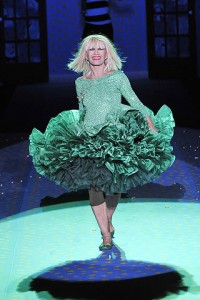 Are her accessories "polished"?  Well, not exactly.  Do they make a statement?  Absolutely!  Not to mention, the woman herself is a walking icon…. there is no mistaking that crimped bleach blonde hair and bright red lipstick… and she usually wears more tulle than the entire Russian Ballet Company.
This may seem like a daunting task…. but you probably already have fashion idols that you are drawn to… and you don't even realize.  Here are four tips to help you get started:
1.  Look at people you know — Is there a friend, a coworker, a family member, that you see on the regular… and every time you do, you're like "I LOVE this woman's style".  Yep, she's your idol.
2.  Look at your Pinterest board — If you are addicted to this app the way I am, you probably already have a "Style I Want" board.  If not, make one!  And pin away!
3.  Look at magazines — You see a picture you like?  Tear it out!  Remember those silly dream boards we used to make as teenagers?  Yea, instead of cutting out pictures of Leo DiCaprio and Mark Wahlberg… make a board of fashion ideas…. things you like!
4. Look at the clothes in the mall — Is there a particular store you always walk into?  Are you drawn to Tommy Hilfiger's preppy style, or Express' cool mod vibe?
After you find your inspirations…. or if you already know them, great!!!  I want to hear from you!  Who are YOUR fashion idols?  – the sophista project