Having a university degree is something that many people believe will get them ahead in life. Though this might be true for some individuals, it isn't for everyone. Furthermore, committing to a master's program involves even more consideration.
Truthfully, fewer people enter graduate programs than standard 4-year college degree programs. This could be for many reasons, one being that they don't see the benefit.  Another reason is the cost and the need to move into a paying job. That said, there are many reasons why a master's program could be beneficial. Let's take a brief look at the pros and cons of a master's degree.
Pros of a Master's Program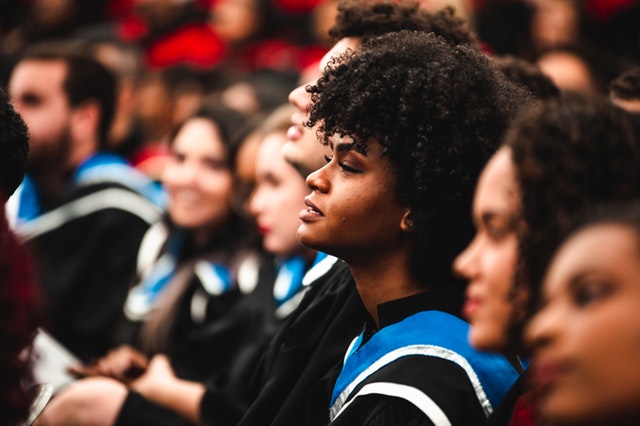 The first and most obvious benefit to higher education is that fewer people have a master's than they do a bachelor's degree. This instantly makes you stand out in the sea of candidates applying for jobs. 
Getting a master's degree may not be as daunting as you think. Many colleges offer continuing education programs for working adults. This means programs are tailored to help with tight schedules that need room for work, kids, and other commitments.
Obtaining more information in a field you are interested in helps build your confidence in the job market. This will come in handy when you want to impress your boss and move up in a company.
Cons of a Masters Program
One very obvious con to getting a master's degree is the cost. The cost of a master's program varies between subjects and location but you can expect to pay somewhere between $30,000 and $120,000. Yowsa! An international university will likely cost more than students taking the same degree in their home country. There may also be government aid or grants for those studying in their own state.
Another con could be there isn't enough time. Most master's programs take one to three years of study, depending on the course load and specific program. You have to really consider if this is even doable, especially if you have a family and a full-time job. 
Do You Really Need a Master's Degree?
This is a personal question and the answer needs to be purely based on what your personal situation is. If you want to go further into your chosen career then a master's degree may be a solid option. I would discuss this with your boss, mentor, and anyone that it will affect, such as family.
If you are happy with the position or career you have and don't see this type of program benefiting you, steer clear. I recommend that all higher education has a set purpose and design for your life. That purpose doesn't have to be to get more money or a better job either. You can want to extend your education simply because you love learning and want to be the best you. If you can afford the financial and time investment, it could be one of the most rewarding things you've ever done.