Any personal finance expert will tell you that saving for a goal, such as the down payment on a house or a master's degree is simple. They might say to cut some of your expenses or scale back your lifestyle. Unfortunately, it is not as easy and simple as just planning to do it. Change that affects our lives almost always comes with some challenge. Saving money is no exception. However, if you look for ways to cut back that don't hurt as much, you're more likely to be successful. Here are some immediate ways to save for a master's degree.
Save For A Master's Degree #1:

Cut out Small Expenses Or Change the Way You Buy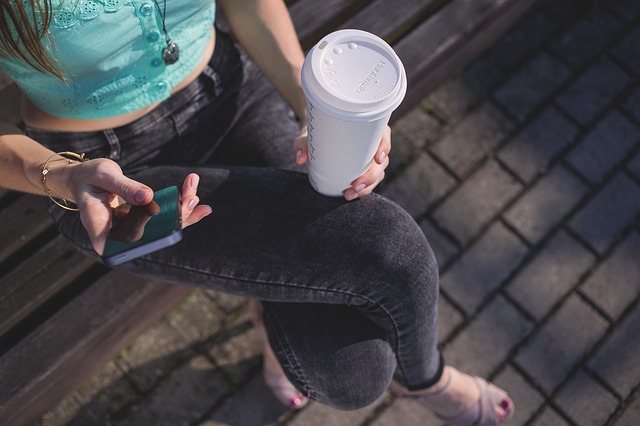 The easiest expenses to cut are the ones you may not notice. If you buy a latte on your way to work every day, for example, you can save $4 every time you brew coffee at home. Instead of completely cutting out your yummy coffee, allow yourself to have it 2 or 3 times a week instead of 5. What about washing your car at home instead of using a carwash service? Or scaling back your flea market trips?
Considering these expenses are usually very small, you likely won't miss them that much.  And, these small changes will add up to a nice chunk of change by the end of the month. I recommend that you reevaluate your budget and look for areas that can be trimmed down. If you don't have a budget, make one.
Save For A Master's Degree #2:
Use Coupons and Shop Sales
For the expenses that aren't going anywhere, such as groceries, gasoline, and clothing, seek special offers and discounts. Utilize coupons where possible. These can be found in local newspapers or online. I always seek coupon codes for any purchase I make online. For example, if you're saving for an online masters in education degree from the University of Cincinnati, check out your local Groupon for steals on food and entertainment.
Save For A Master's Degree #3:
Sell Things You Don't Need
I recently went through my home to look for things I no longer need or want. I was shocked that I uncovered boxes and bags full of stuff I could let go of. That "stuff" made me over $500 when I sold it at a garage sale. I've actually made upwards of $1,000 before doing this. You can also try taking gently worn clothes to a resale shop. Even selling apps like Let Go and Craig's List are viable options to sell just about anything.
Save For A Master's Degree #4:
Stick to the Plan
Last, but not least, never give up on your dream. Even if you have a financial setback, you can always regroup and move forward. Sometimes we have to dig deeper and push ourselves harder to meet a goal. If you truly want that master's degree, you will need to stick to the plan until it happens. Hang up reminders in places you will see them regularly. I've used dream boards and sticky notes all over my house to keep me on track. Get creative and do what you can do.