Can you actually look your best when using beauty products made out of all natural ingredients? For many, the switch over from their old trusty favorites to all-natural products is a leap of faith. I believe this is because, without the "hype" and constant advertising ploys, women may not think natural products are effective. And, yes, I have fallen for this lifestyle norm, too. For the most part, I now use either homemade or organic, natural store bought skin and face care. Here are my top reasons to consider all-natural Beauty Products.
Reasons to Consider All-Natural Beauty Products #1: Better for Your Skin, Hair and Health
There are obvious benefits to using all-natural beauty products. First, by drastically reducing the number of chemicals you put on your skin and hair, you will less likely strip your body and hair of its natural oils. Natural ingredients work to promote these natural oils rather than completely eradicating them from your hair and skin.
A big ingredient in most popular shampoos is sulfate, which is known to be an irritant. You can read more about that in this article: Should You Use Shampoo Without Sulfate? Ultimately, you should want to reduce irritating chemicals as much as possible. Primarily because what you put on your body also goes into your body. Some beauty experts say it's good to change your shampoo and conditioner every so often, so why not give something natural a shot?
It's also important to note that some shower gels, shampoos, and skin care actually contain gluten, which is a product commonly found in wheat! Many people are gluten intolerant or have a sensitivity to it. The bad thing is that they could eliminate gluten from their diet but still be exposed to it through beauty products. This was quite an eye-opener for me some years ago.
Reasons to Consider All-Natural Beauty Products #2: You Are In Control of What Goes Into Them
A lot of women are happy with their current mainstream products as they do the job. But they also may not know the long-term effects these products have on their skin and hair or even what's in them. What seems to be safe and "normal" to put into beauty products may not be what you think it is. In fact, the term "natural" is used loosely and doesn't always mean that it's good for you. This term actually gives companies liberty to include just about anything found in the natural world, including rocks, animal by-products, mold, or even feces or urine. Yeah, pretty disgusting, right?
Making your own products is the most full-proof way to ensure you're safe from all that garbage. That said, it is possible to trust some companies to deliver quality, healthful products. I visit the Skin Deep Product Analysis website frequently to check the toxicity of all products I use. This helps to give me peace of mind about what I put on my body.
Reasons to Consider All-Natural Beauty Products #3: It's Simple and Cost-Effective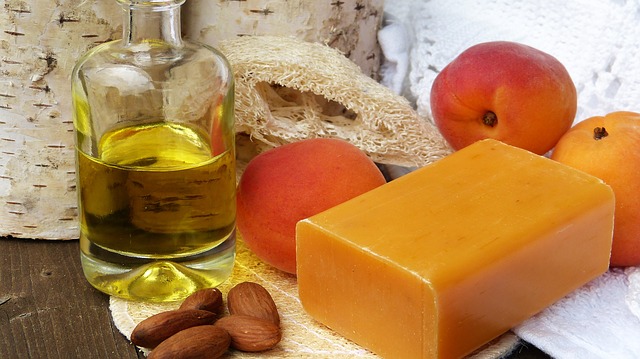 Making your own products does take a little time but is so worth it! I love using essential oils and body-pampering butters and natural oils. My skin has never looked and felt so amazing since I made the switch! And, if you think that it's too expensive, think again. Once you build up a collection of what you need, your cost for beauty will go way down. I love that I can find all that I need online or at my local health market. Here are some of the ingredients I use in my creations.
Coconut Oil – Great for the skin, it's also full of antioxidants and

healthy fats

, not to mention that it smells fantastic.

Shea Butter – Shea butter is a natural moisturizer and mixes well with other ingredients. If you mix it with coconut oil it has a double dose of antibacterial properties. You can even

use shea butter as a natural sunscreen

as it has an SPF of around 5!

Beeswax – This is a natural thickening agent, so if you are looking to make your own lotions or bars, this is one of the key ingredients you will need.
There are numerous resources out there for making your own beauty products. I find great recipes on Pinterest and health websites. If you aren't ready to change over all of your products, start with a face mask or simply using essential oils for fragrance.