Doc Talk



We have a real treat for you today.  Meta-Physician, Deborah Stuart, forwarded the following chart to me to help with understanding and developing a healthful emotional state of being.  First, please read a little about her and the contributions she's made to this science.
"As a pioneer in energy systems, Stuart co founded Oxygen Research Institute LLC .with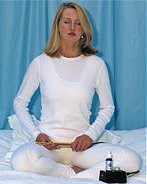 Norman McVea PhD. Together they created a complete line of Life Energy Amplifier Systems including, State of the Art Feng Shui and meditation systems known as the Atlantis Environmental Energy Systems, and Vison Quest Systems."
"Stuart's special interest in spirituality and metaphysics has inspired her to develop subtle energy technologies to aide people in achieving deeper states of meditation, higher states of consciousness and abundance. Located in Marin County, California. Oxygen Research Institute has designed a complete line of oxygen-fortified products, including Far Infrared anti-aging technologies and spa energy systems" (Oxybliss.com).  Deborah is the founder of
Oxy Bliss.com and  High Chi Energy Jewely.
Instructions to move into positive emotions:
1.  Discover your emotional state and feel it intensely for a short period of time.
2.  Walk up the steps and purposely feel each emotion intensely for a short  period of time.
3.  Do not skip more than one step.
4.  At the top of the Emotional staircase is LOVE (the most powerful and successful emotion).
The True Ladder of Success
Expanding Emotions
•  Love
• Happiness, Wonder
• Passion, Compassion
• Hope, Trust
• Thrill,Eagerness, Enthusiasm
• Optimism
• Well being, Content, Satisfaction
Transitional Emotions
• Boredom, Impatience
• Frustration, Confusion ( Can be springboard to new GROWTH)
• Worry, Doubt
• Pity, Crisis, Overwhelmed
• Guilt, Sadness
• Pessimism
• Anger, Fury, Resentment
Imprisoning Constrictive Emotions
• Fear, Anxiety, Angst- Leads to Dread
• Hurt, Betrayal, Abandonment, Rejection, Humiliation
• Jealousy, Envy That Plots Destruction of Your Enemy
• Blame- This Never Works. Might as well blame self
• Revenge, Violence
• Lonliness & Worthlessness. Feeling Hollow
• Hopelessness, Despair, Emptiness
I hope you find the exercise revitalizing and uplifting in every area of your life.  If you have any questions or comments, please don't hesitate to let us know.  To read more about Deborah Stuart, you can contact her via her website, oxybliss.com.  Be well-be beautiful.
***The content of this article is strictly informational and is not meant to replace the advice of your health care provider. Women's Life Link, its authors, associates, linked sites, and commentators do not claim that any of the content will diagnose or lead to a cure or improvement of any disease or condition.