Fea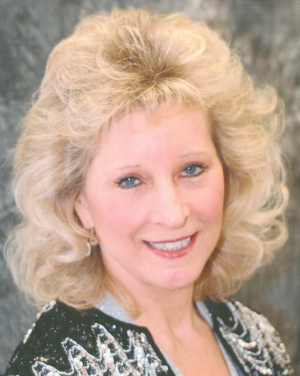 ture Photo by Mascarade Prive 01
Doc

Talk
With Terri Hawkins, N.D., Ph.D.
When we look into the eyes of another surely we are looking at the soul of the one standing directly in front of us – or are we?  It is difficult for many to get past the physical to gaze any further.  We have become a visual society, judging according to our cultural beliefs.  We perceive the outside to be an extension of the inside, whether it is health or beauty.   Most of us are struggling with projecting our inner being and cannot comprehend where the reflection in the mirror has come from, for we perceive ourselves to be much different.  Those that approach us for the first time look directly to the face, more so to the skin, and then to the eyes, but seldom through them.  And so, the skin, and the physical becomes the measuring scale on which we judge to be the Good, the Bad, and the Ugly. 
With advancement of medical sciences today we can once again recapture and reflect our radiant inner beauty.  Dr. Gregory Chernoff is a Triple Board Certified Aesthetic Facial Plastic and Reconstructive Surgeon that has skillfully perfected the transformation that is being sought after by men and women of all ages.  Not only is he skillful as a surgeon, but artistic in creating a youthful look that is natural and very becoming.  It takes a very special and loving person to be able to sit in front of you – look through you – and see your hidden beauty and then have the skills to unveil what is already there.  Dr. Chernoff is such a tender and compassionate man and truly concerned with ones wellbeing.  How truly rare is it to see such loving energy come from someone that has the ability to mirror it back.  There are many surgeons – many artists – many that are compassionate – but rarely does one possess it all.  Dr. Chernoff is an exception, and Julie Leonetti (his nurse of 18 years) is of the same mold.  They complement each other and create an unsurpassed team.  It's not surprising that the office staff is of this caliber also.  If you are contemplating a transformation – Dr. Chernoff and his staff are experts in guiding you along this path.  With reassurance you are able to transform and unveil your hidden beauty.
Dr. Chernoff has an office in Indianapolis located at:
Dr. Chernoff & Associates
 9002 N. Meridian St.
Indianapolis, Indiana 46260
888-790-2233
Other locations in California
  Written by:
Natural Rejuvenation Inc.
Terri Hawkins Ph.D., N.D.
6650 W. 10th St.
Indianapolis, IN 46214
317-243-3550  
Health Disclaimer
Health Disclaimer
***The content of this article is strictly informational and is not meant to replace the advice of your health care provider. Women's Life Link, its authors, associates, linked sites, and commentators do not claim that any of the content will diagnose or lead to a cure or improvement of any disease or condition.